Agnès and I
Friday 6 September – Saturday 28 September 2019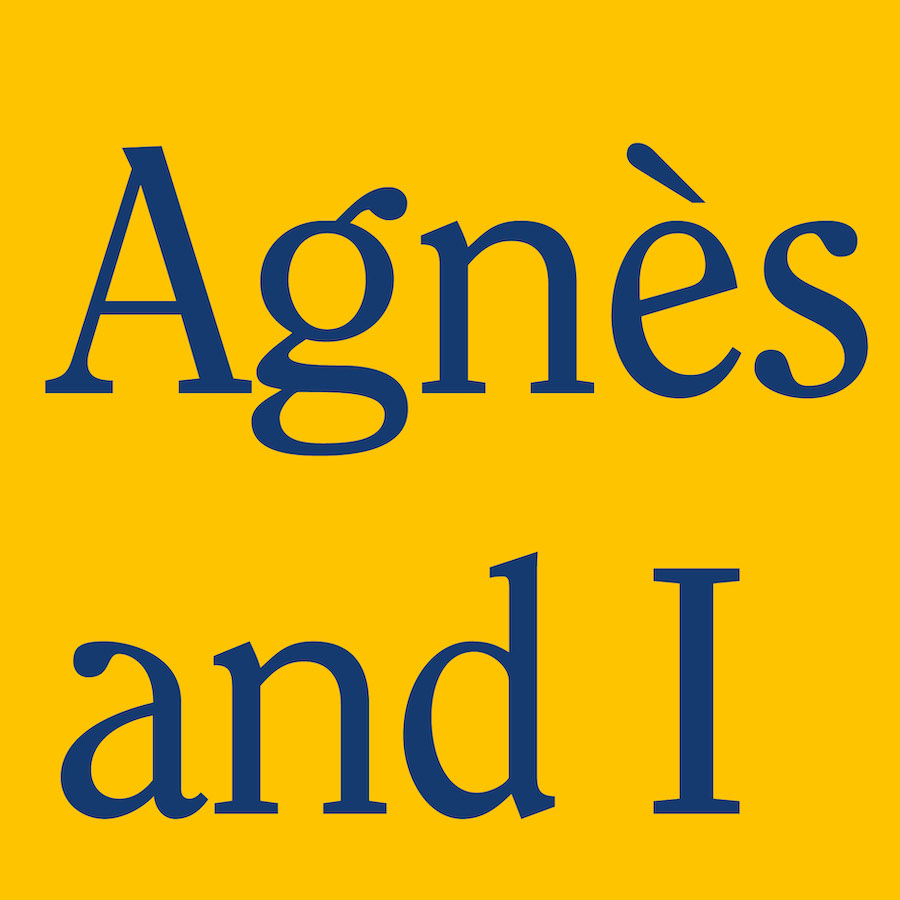 Laura Fitzgerald, John Graham, Salvatore of Lucan, Jonathan Mayhew, Bea McMahon, Fiona Reilly • 
Curated by Aisling Prior on behalf of Black Church Print Studio
Aisling Prior: Curator Talk: Friday 13 Sept 2019, 1.15pm at The Library Project
Culture Night: Friday 20 Sept 2019, exhibition open until 9.00pm
'Agnès and I' presents work by six artists –  Laura Fitzgerald, John Graham, Salvatore of Lucan, Jonathan Mayhew, Bea McMahon and Fiona Reilly,  celebrating the life and work of Agnès Varda (1928 – 2019). Some of these artists' practices demonstrate a deft comic darkness, whilst other's – a rigorous methodology that bring to mind the work of the legendary Belgian born, French film-maker and artist who died earlier this year. Varda was a consummate auteur who despite her gender and her age, would research, write, produce, direct and shoot feature films. A renaissance woman, she was a photographer and lyricist (the polemical lyrics sung by Pomme in 'One Sings, the Other Doesn't.' 1977, would have made excellent songs for the Repeal the 8th movement in Ireland in 2018). She edited her films, and in her autobiographical work, she featured in them, along with her children and grandchildren. Her films were about emancipation, the right to choose, rebellion, and ageing, amongst other things and were made with great candour and courage. Her homage to people living in the margins, exemplified in 'Les Glaneurs et la Glaneuse', 2000 (The Gleaners and I) and 'Vagabond',1985 whilst almost relentlessly dark, resound with respect and humanity. In contrast, her opus, 'Les Plages d'Agnès', 2008, (The Beaches of Agnès) which she made when she was in her 80's, and which has an iconic scene of her drifting up the river Seine past Notre Dame in a tiny one person sailing boat – is an unashamedly joyful, technicolour account of her own life.
Laura Fitzgerald is a visual artist from a small mountain farm in Co. Kerry, working across drawing, painting, text & video. Recent shows and screenings include: Futures, Series 3, Episode 2,  at the RHA Gallery, 'Brief Encounters between Structure & Agency', at the Irish Film Institute & 'Lucian's Neighbours', at IMMA, Dublin. Fitzgerald will develop a new film and body of work for EVA Platforms Commission 2020 and the RHA Ashford Gallery in 2021. She is currently on residence at the Firestation Artists' Studios.
John Graham's art practice ranges across different media including printmaking, drawing, video installation and writing. His articles and exhibition reviews have been published by the Visual Artists' News Sheet and Enclave Review, amongst others. He is a lecturer on the Fine Art programme at IT Sligo. John lives in Dublin and is a member of the Black Church Print Studio. His solo exhibition, 'Blackbird', will open at Green on Red Gallery, Dublin, in November 2019. 
Salvatore of Lucan is of mixed-race: half Bangladeshi and half Irish. He was raised by and lives with his mother, a single parent who lives with her mother, and his younger sister. He mainly makes work about his own life; often figurative domestic scenes. He was shortlisted for Zurich Portrait Award, 2018 and won the Whyte's Award at the RHA in 2019.
Jonathan Mayhew is an Irish artist based in Dublin. Using poetry, literature, technology and theory, he manipulates physical and invisible materials creating works in a variety of media. He is interested in how narrative in our Web 2.0 world has become incredibly important to our everyday lives, as fiction blurs into reality. Recent exhibitions include: 'HIAP Spring Open 2019', Helsinki, 'digital_self', IMMA, 2018; 'Zurich Portrait Prize 2018' National Gallery of Ireland; 'The stars turn and a time presents itself', Risør Kunstpark, Norway, 2018. He was the TBG+S and HIAP International Residency Exchange recipient in 2019.
Bea McMahon is an artist based in Amsterdam. She makes performances, moving image works, drawings and sculptures underscored by the technology of glyphs – alphabets or mathematical signs that act on the material world and on the human understanding of understanding itself. She wants to make work that is permissive – attending to the reality of the society we live in, but not forgetting our dreamscape and that our bodies are a site where a myriad of forces play out and we are the beings that reconcile these forces. Recent works include performances Intelligence at Hmn 17, London and Bellybutton at Punt WG, Amsterdam.
Fiona Reilly has exhibited throughout Ireland and abroad and is the recipient of numerous awards, including the Arts Council of Ireland Next Generation Award, 2016, the Firestation Artists' Studios Residency Award, and Common Ground's Citizen Artist Award at Studio 468, Rialto, Dublin 8. She works using a combination of performative and event based actions, and the production of objects. Site, context and circumstance are of fundamental importance and works often emerge in response to personal and social situations. Play, experimentation and repetition are tools she regularly employs.
–Aisling Prior, Curator
Friday 6 September – Saturday 28 September 2019
Black Church Print Studio
@ The Library Project
4 Temple Bar, Dublin 2
Admission / price: Free
Tuesday – Saturday, 12 – 6pm