After Light: These Dark Citizens
Thursday 23 June – Saturday 25 June 2022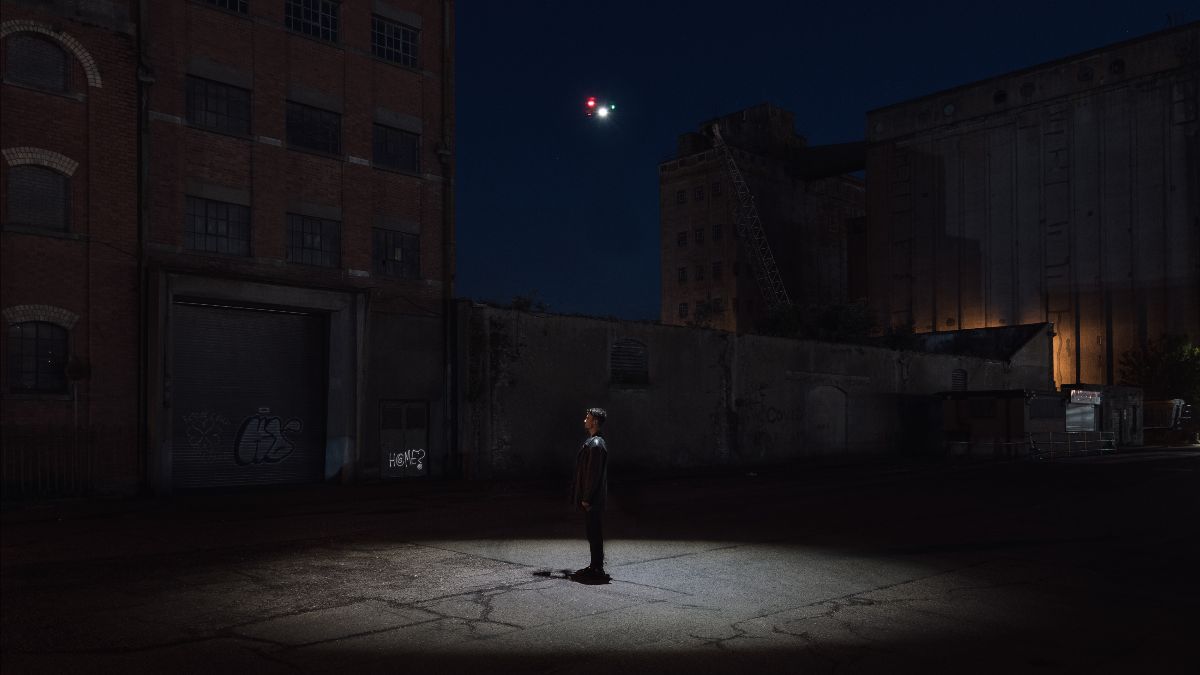 ――― Offsite ―――
Walk the City at night with Cork itself as the main character.
Book tickets here.
After Light: These Dark Citizens is an exploration of a living breathing city by night, accompanied by an interactive soundscape of memories dotted around the North and South of the River Lee.
In this atmospheric ode to Cork city voiced by Blaithín McGabhann, festival artist in residence Peter Power, visual artists Lorraine Neeson & Padraic Barrett and lighting designer Stephen Dodd invite us to listen in on the conversations of strangers, experience long lost buildings in torch light, and hear the testimony of night citizens who spend their waking hours staring at the stars.
What To Expect
This piece will begin on MacCurtain Street at the Everyman and will end on Albert Road at the National Sculpture Factory. For this experience, you will need to download an app (which we will send you in advance) and bring your phone and a set of headphones. At the meeting point, our guide will give you route information, a map, and direct you how to begin the walk. Groups will begin together, but you are free to progress at your own pace.

Commissioned by Sparsile Collective in association with National Sculpture Factory and produced by Once Off Productions, After Light: These Dark Citizens is a collaboration between multi- disciplinary artist Peter Power (CMF Artist in Residence), visual artists Lorraine Neeson and Padraic Barrett and lighting designer Stephen Dodd.
Supported by the Arts Council and Cork City Council. Generously supported by Echoes.
Thursday 23 June – Saturday 25 June 2022
Meeting Point: 14 MacCurtain Street
Admission / price: Free
Starting times each night from sunset*
€15 / €10

*9.57pm, 10.20pm, 10.40pm, 11pm, 11.20pm,
11.40pm, 11.59pm.