AFI 2020 – Part Two
Thursday 18 February – Wednesday 3 March 2021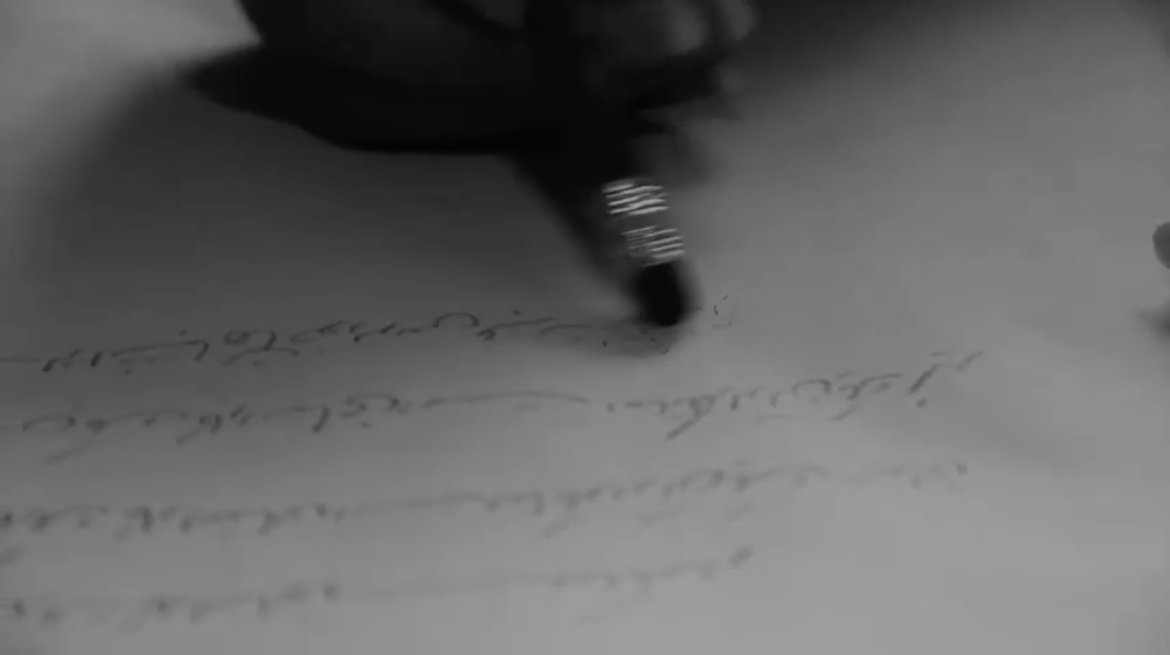 ――― Online only ―――
Artists' Film International is a collaborative project featuring film, video and animation from around the world. During 2020 (and early 2021), works responding to the theme of language will unfold across all 20 partner organisations.
Due to the current closure of the Gallery the AFI Screenings (2020) can be viewed online, here.
Amina Dryabee's Determinism and Free Will (2019) offers a philosophical reflection on our forms of knowledge and destinies. Is life predetermined, or do we have agency to control our futures? As we emerge from COVID lockdown to new horizons of thought, her work makes manifest the cycle of writing and erasure of histories. Within the artists' context in Afghanistan, this question is particularly poignant for women, as much of CCAA's work revolves around empowering young people through training in the medium of video and the visual arts.
Center for Contemporary Arts Afghanistan (CCAA), Kabul is a civil society organisation. It was founded in 2004 by a number of young artists in an attempt to open up a proactive dialogue with the international community and reinstate the country's art institutions after the governmental changes in 2002. The main goal of CCAA is to provide equal opportunities both for men and women to improve their artistic talents and upgrade their role within a patriarchal and theoretical frame of the arts.
---
Artists' Film International (AFI) is a partnership of 20 international organisations that celebrates moving image. Partners are: Ballroom Marfa, Marfa, Texas, USA; Belgrade Cultural Centre, Belgrade, Serbia; Bonniers Konsthall, Stockholm, Sweden; CAC, Vilnius, Lithuania; Centre for Contemporary Arts Afghanistan (CCAA), Kabul, Afghanistan; Crawford Art Gallery, Cork, Ireland; Fundación PROA, Buenos Aires, Argentina; Galleria D'Arte Moderna e Contemporanea, Bergamo, Italy; Hammer Museum, Los Angeles, USA; Istanbul Modern, Istanbul, Turkey; Friends of Iziko South African National Gallery, Cape Town, South Africa; KWM artcentre, Beijing, China; Mohammad and Mahera Abu Ghazaleh Foundation, Amman, Jordan; Moscow Museum of Modern Art, Moscow, Russia; Museum of Modern Art, Warsaw, Poland; Video-Forum of Neuer Berliner Kunstverein (n.b.k.), Berlin, German; Para Site, Hong Kong; Project 88, Mumbai, India; Tromsø Kunstforening, Tromsø, Norway; Whitechapel Gallery, London, UK.
Image: Amina Dryabee, still from Determinism and Free Will, 2019, Video, 2 mins 51 secs © The Artist Selected by Centre for Contemporary Arts Afghanistan (CCAA), Kabul.
Thursday 18 February – Wednesday 3 March 2021
Emmet Place, Cork
Telephone: +353 21 4805042
Opening hours / start times:
Monday 10:00 - 17:00
Tuesday 10:00 - 17:00
Wednesday 10:00 - 17:00
Thursday 10:00 - 20:00
Friday 10:00 - 17:00
Saturday 10:00 - 17:00
Admission / price: Free