Aether
Friday 6 July – Friday 3 August 2012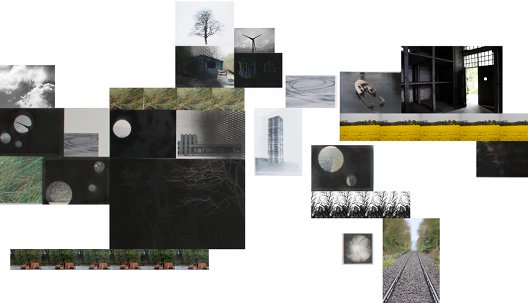 Opening Reception Friday 6 July at 7pm • Launch by Theo Dorgan
---
Debbie Godsell, Lorraine Neeson, Catherine Hehir & Noelle Noonan
Aether brings together artists Lorraine Neeson, Debbie Godsell, Catherine Hehir and Noelle Noonan who have produced a fascinating and intriguing show that references the concepts and possibilities of liminal states – those spaces literally on the threshold between the known and the unknown.
The work of these artists is challenging and original and this exhibition provides a special opportunity for the viewer to look at the work of each artist individually and also to find correspondences and resonances through the selected work as a totality.
The accompanying catalogue has essays by Theo Dorgan and Dara Waldron who in their respective catalogue essays have provided many thoughtful insights and viewpoints from which to consider the work in this show.
Catalogue Available.
Image: Catherine Hehir & Noelle Noonan: Breach , photographic installation with 3D construction
Friday 6 July – Friday 3 August 2012
Macroom
Co. Cork
Opening hours / start times:
Tuesday – Saturday, 10:30am to 5pm.
Admission / price: Free