A&E, Session III
Monday 4 April 2011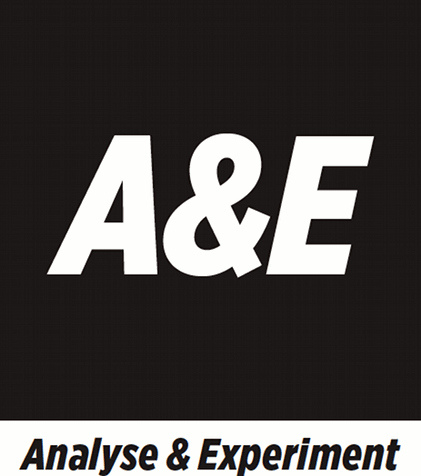 Black Church Print Studio: A&E, Session III, Monday, 4 April 2011 from 7:00–8:30pm
Monster Truck Gallery, 4 Temple Bar, Dublin 2
A&E is a critical seminar programme that seeks to open dialogues across a broad range of practices and professional positions. This will be the third seminar in the series, and will take place at Monster Truck Gallery, 4 Temple Bar, Dublin from 7:00–8:30pm on Monday 4 April 2011 hosting a panel on how conceptions of critical dialogue extend from long-form critical texts, into the territory of debates, discussions and online writing. The panelists are Tim Stott, James Merrigan and Niamh Dunphy. The discussion will be moderated by Declan Long.
Declan Long co-ordinates and lectures on NCAD's Art in the Contemporary World MA programme. He has contributed an extensive body of writing and discussion on contemporary art in books, journals, newspapers, independent publications, radio and television. His recently published writing includes essays on Mamma Andersson, Ulla von Brandenburg and Willie Doherty. He is a board member of both the Douglas Hyde Gallery and Create Ireland, as well as a member of the editorial panel for Printed Project. Declan Long holds a BA from Queens University Belfast and an MA from Lancaster University.
Tim Stott is Assistant Lecturer in Art History and Theory at Dublin Institute of Technology and an Associate Researcher at the Graduate School of Creative Arts and Media, Dublin. He has a BA (Hons) in Drawing and Painting (2003) and an MSc in Contemporary Art Theory (2004), both from Edinburgh College of Art. He has published widely on contemporary art in journals such as Art Review, Circa, Frieze, Printed Project, and Variant.
James Merrigan is the creator of a new online art journal entitled +Billion-, which aims to ful!l a policy of "criticism as af!rmation". His solo exhibitions include The Truth Spoken as Word, Roscommon Arts Centre, Fonts for Television as part of Unbuilding, It Means at 126 Gallery, Hardware at thisisnotashop and Could we talk before and after at Queen Street Gallery, Belfast. He holds an MFA from NCAD and a BA (Fine Art) from IADT. James has published a number of texts for Circa and has taken part in group exhibitions at the RHA, Four Gallery and Temple Bar Gallery & Studios. He received the 2010/11 Irish Residential Studios Award at the Red Stables.
Niamh Dunphy is the founder and editor of Paper Visual Art Journal, an online publication for contemporary art, aimed speci!cally at building critique around emerging art practices. During the last two years, she has written for Eyeline Magazine, Some Blind Alleys and Circa. Niamh is a former member of the Black Church Print Studio and currently works as Gallery Co-Director for the Joinery, Dublin. She holds a BA in English Literature from Queens University, Kingston, Canada and a BA in the History of Art and Fine Art (Printmaking) from NCAD, Dublin.
This session will also launch The Wheel, a collection of new critical texts on failure by Seán O Sullivan, Rebecca O'Dwyer, Adrian Duncan, Imelda Barnard and Emma Dwyer. It will be available free of charge in a limited edition of 100 copies.
This will be the third session of A&E. The most recent, held on 7 February 2011, hosted a discussion on liminality moderated by GradCAM research scholar Clodagh Emoe, and featured Sam Keogh and So!e Loscher. On 6 December 2010 A&E hosted talks by Colin Martin and Seán O Sullivan, the discussion was moderated by invited artist and curator Brian Duggan.
A&E is a Black Church Print Studio initiative, supported by Monster Truck Gallery & Studios. For further information please contact Hazel Burke at info@print.ie or at (01) 677 3629.
Monday 4 April 2011
4 Temple Bar
Dublin 2
Telephone: +353 1 677 3629
Admission / price: Free