A Terrible Beauty
to 31 March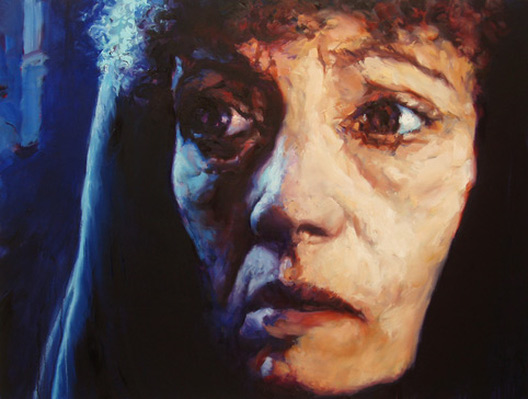 This touring exhibition is a response to the photographic work of Olivier Cornet's great grand uncle François Bost who served World War I as a photographer. It features works by the following gallery artists: Michelle Byrne, Hugh Cummins, Mark Doherty, Conrad Frankel, John Fitzsimons, Jordi Forniés, Eoin Mac Lochlainn, Yanny Petters, Kelly Ratchford, Hanneke van Ryswyk, and Adrienne Symes.
The show does not confine itself to any one conflict but instead reflects the artists' responses to calamities and tragedies of all kinds, including war, and their consequences.
The show is accompanied by an essay by arts writer Cathy Dillon.
Image: Eoin Mac Lochlainn: Waiting, oil on canvas, 90 x 120cm
to 31 March
3 Great Denmark Street
(beside Belvedere College)
Dublin 1
Telephone: +353 87 2887261
Opening hours / start times:
Tues to Fri: 11am to 6pm (till 8pm on Thursdays) • Sat & Sun: 12 noon to 5pm • Closed on Mondays (or viewing by appointment only)
Admission / price: Free