A Seven Part Response
Wednesday 11 December 2013 – Sunday 5 January 2014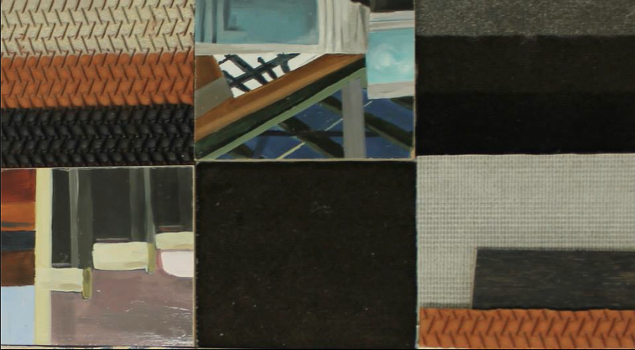 Ciara Roche, Roisin Cash, Deneige Hudson, Roberta Murray & Hugh McGettigan, K. A. M. McGill, Marcella Gomolova, Kerrie O Mahony
For this exhibition students from IADT in Dún Laoghaire have engaged with VISUAL Carlow and its current gallery programme. A Seven Part Response reflects on what it is to make work that considers location and context.
In conjunction with this project, Six Pockets, a sound installation created by the group, will be performed at The Drawing Project in Dún Laoghaire on December 17th at 2pm.
This exhibition is a Co-op project for VISUAL and has been kindly supported by Carlow Local Authorities Arts Office and Dún Laoghaire Institute of Art Design and Technology
Wednesday 11 December 2013 – Sunday 5 January 2014
Old Dublin Road, Carlow
Telephone: +353 59 917 2400
Opening hours / start times:
Tuesday 11.00 - 17:30
Wednesday 11.00 - 17:30
Thursday 11.00 - 17:30
Friday 11.00 - 17:30
Saturday 11.00 - 17:30
Sunday 14:00 - 17:00
Admission / price: Free
Remember to pay for the parking! Box office open, as well as times given, on day of theatre events from 6.30pm to show start.