A Sense of Place
Thursday 13 June – Sunday 30 June 2019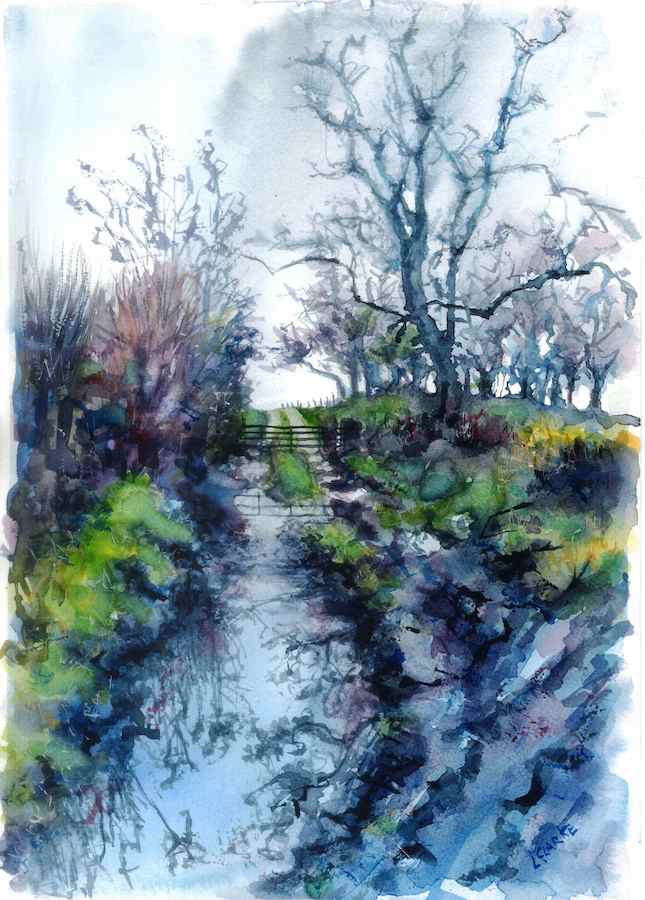 Meath County Council Arts Office is delighted to present a new exhibition by the Kells Heritage Art Group entitled: A Sense of Place.
A Sense of Place will show at the Toradh2 Gallery located in the newly renovated former Courthouse in the centre of Kells town. Coinciding with this year's Hinterland Festival of Literature and Arts, A Sense of Place features the work of 16 amateur artists and art enthusiasts from the region.
Including a diverse range of mediums, styles and approaches to art making, the exhibition presents a selection of images examining a common theme: A Sense of Place. Each artist approached this theme in a unique and special way.
Some took A Sense of Place to denote a physical structure, inspiring images of architecture, sites or buildings. Others approached the theme in a more abstract manner creating artworks based on notions of 'belonging' or 'home'. To a few, A Sense of Place summoned heritage-based representations while others depicted the natural world and its landscapes as their subject.
With members originally hailing from as far afield as Poland and Japan who all now call Meath home, the resulting collection of artworks is as wonderfully diverse as the creators themselves, and is an excellent example of the individuality, creativity and vitality that exists amongst the thriving local arts scene flourishing up and down the county.
Speaking about the exhibition Kells Heritage Art Group Chairperson Rex Lee stated:
'This year's art exhibition brings big changes to our group of amateur Artists in the Kells area. The building we occupied for 20 years heretofore is to be sold and as a result we are moving our annual showcase to the Toradh2 Gallery. This new setting which was originally the old Courthouse building here in Kells, is filled with a legacy of history and heritage and seems a very apt place to hold an exhibition entitled A Sense of Place.'
Including the work of Mary Anderson, Teresa Carr, Denise Clarke, Lorraine Clarke, Ger Macken, Vicky Muckenschnabel, Jim O'Brien, Cosette Olohan, Ina Olohan, Pam Reynolds, Marie Rourke, Michi Smith, Karolina Sulkowska, Gwen Sullivan, Timothy Sullivan and Willie Tormay, A Sense of Place will open with a wine reception on Thursday 13th June at 6pm to which all are welcome to attend.
Image: Lorraine Clarke: Muddy Path
Thursday 13 June – Sunday 30 June 2019
Kells Courthouse
Headfort Road, Kells
Co. Meath
Telephone: +353 46 9097414
Admission / price: Free