A Language Manycoloured
Thursday 28 November – Thursday 19 December 2013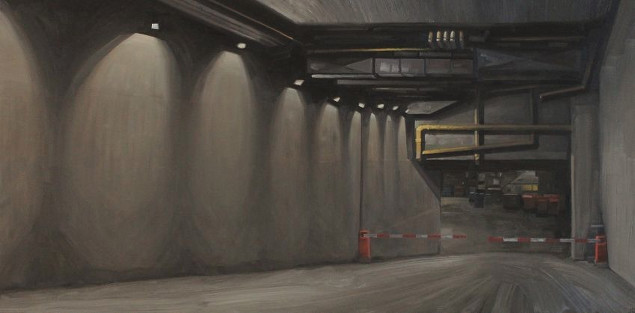 Opening Reception Thursday 28 November at 6:30pm
Curated by Bernadette Madden, "A language manycoloured" includes artists Veronica Bolay RHA, John Hearne, Bernadette Madden, Eoin Mac Lochlainn, John O' Reilly and John O' Connor. Colour is an important part of most artists' repertoire and all six artists featuring in the exhibition are noteworthy for their very individual and personal colour palettes. Though their painting styles and subject matter differ, these artists are connected by a rigorous use and love of colour. The exhibition explores how they each utilize colour in different ways.
More more information please call 016729031 or email dublin@gormleys.ie
The entire exhibition can now be viewed online at www.gormleys.ie.
Image: John O'Reilly: Cavern
Thursday 28 November – Thursday 19 December 2013
27 South Frederick Street, Dublin 2
Telephone: +353 1 6729031
Opening hours / start times:
Monday 10:00 - 17:30
Tuesday 10:00 - 17:30
Wednesday 10:00 - 17:30
Thursday 10:00 - 19:00
Friday 10:00 - 17:30
Saturday 10:00 - 17:30
Admission / price: Free