A Dialogue with the World
Saturday 2 June – Saturday 30 June 2018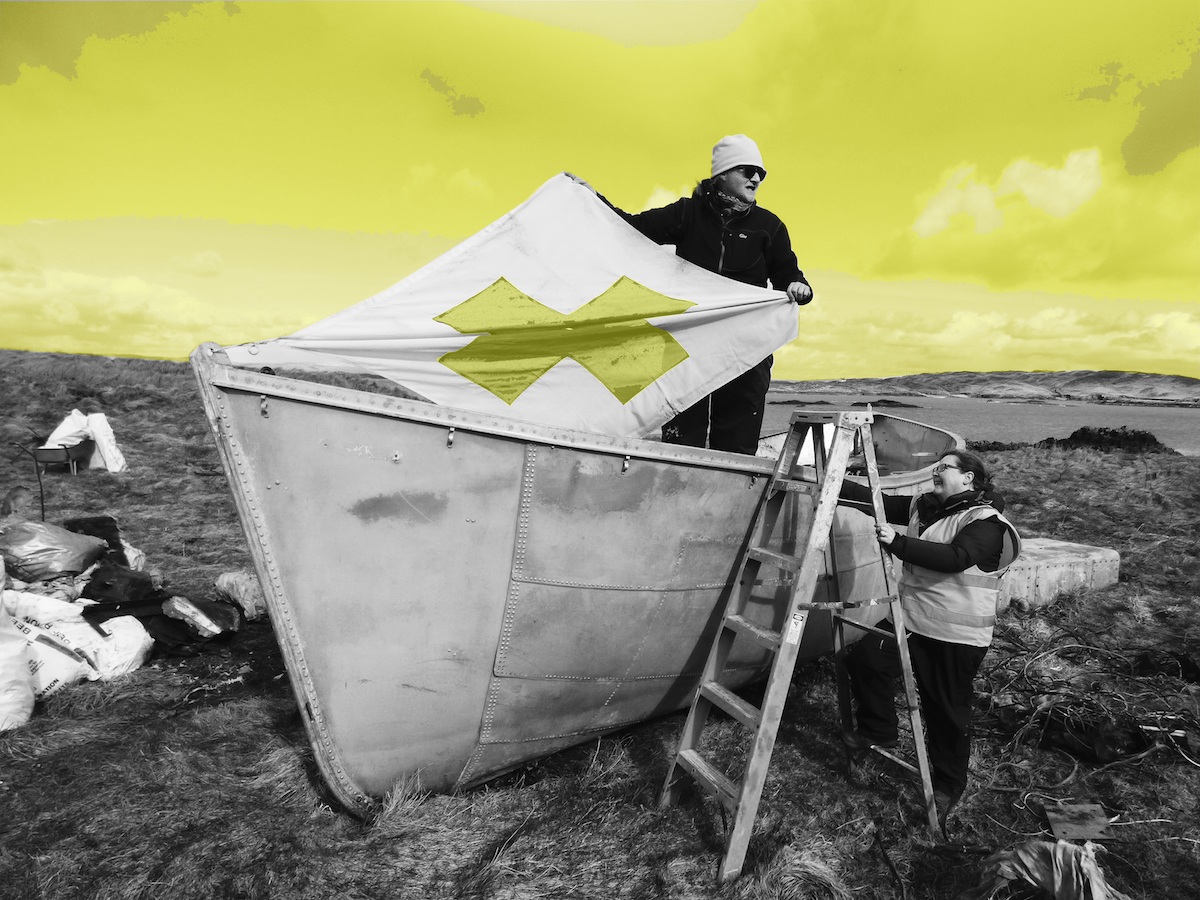 BA Visual Art Degree Show at Uillinn: West Cork Arts Centre
Every second year since 2012, over the course of a single weekend in May, over 1,000 people visit Sherkin Island. With an average population of 100, this was a significant influx to the island and a boon to the local economy.
What inspires the arrival of so many visitors to this small island off the southwest coast of Ireland? One word – art. Utilising Sherkin Island as both inspiration and installation space, the graduate exhibition of the BA Visual Art Degree programme takes the form of an island-wide art-trail and ferry loads of art-lovers came to see it.
This opportunity to view a series of original and innovative artworks in one of the most scenic locations in the country takes place this year on Saturday 19 and Sunday 20 May.
Featuring the work of 10 students, the exhibition will occupy a variety of interior and exterior locations throughout the island. The work ranges from painting, drawing and sculpture to photography, film, multi-media and digital work, from sound and projection to installation and site specific work using the landscape, dwellings and other island buildings.
Ferries will be running regularly from the pier in Baltimore and, considering the popularity of this event on previous years, extra ferries will be operating. A special price deal will be in place for visitors to A Dialogue with the World for the weekend, with return tickets priced at €6.00. A Dialogue with the World lunch specials and refreshments will also be on offer at the Islander's Rest, The Jolly Roger and Sherkin North Shore and shuttle bus also runs from the pier on Sherkin at a cost of just €2.00 per journey or €5 for a hop on / hop off day trip.
Following A Dialogue with the World on Sherkin Island, BA Visual Art graduates will exhibit in the Dublin Institute of Technology Degree Show in Grangegorman, Dublin and then at Uillinn: West Cork Arts Centre, Skibbereen from 2 to 30 June.
The exhibition at Uillinn will be opened by Dr. Michael Birchall of the Tate Liverpool and will further showcase the work of this unique and innovative art programme on Sherkin Island. Curated by Ann Davoren, Director of WCAC, the exhibition will occupy both galleries and will include selected work by the 10 graduating students. This degree show, at a starting point in these artists' careers, presents an opportunity to reflect on some of the ways in which art can aid us in looking forward and to connecting us to the world.
The graduating students are Sarah Buckley, Fiona Coughlan, Jill Dinsdale, Catch Keeley, Colin O'Sullivan, Julia Penney, Sarah Richardson, Mary Scroope, Mary Sullivan and Áine Tierney.
BA (hons) in Visual Art is a community-based, four year, honours degree, visual art programme based on Sherkin Island. It is fully accredited, managed and delivered by the Dublin School of Creative Arts, Dublin Institute of Technology (DIT) in partnership with Sherkin Island Development Society (SIDS) and Uillinn: West Cork Arts Centre, and is part-funded by the Department of Culture, Heritage and the Gaeltacht and Cork County Council.
Image: Catch Keeley
Saturday 2 June – Saturday 30 June 2018
Skibbereen, Co Cork
Telephone: +353 28 22090
Opening hours / start times:
Monday to Saturday, 10am to 4:30pm
Admission / price: Free