A Canvas of Type
Friday 5 July – Friday 23 August 2019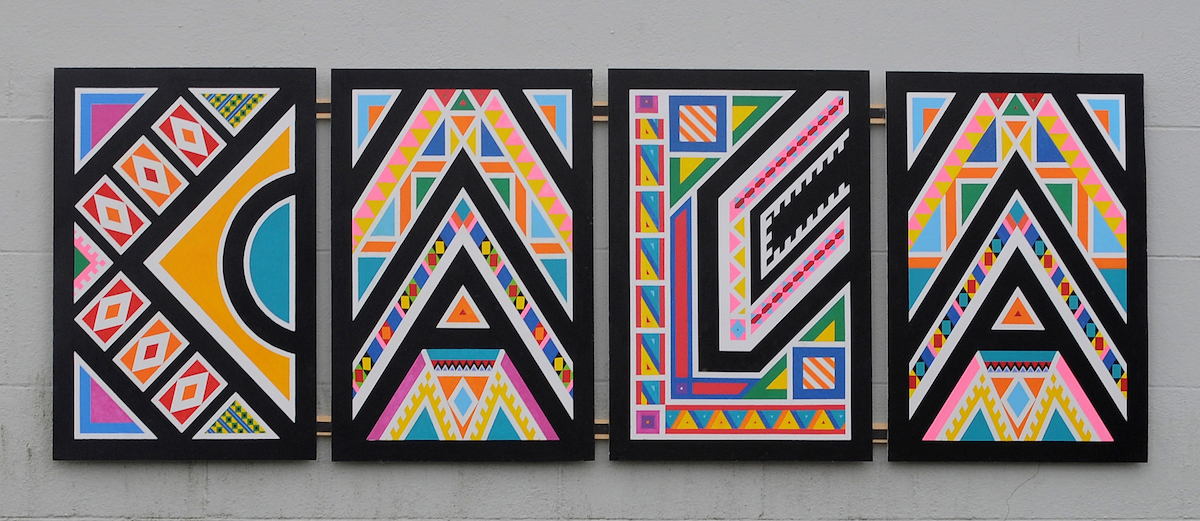 Meath County Council Arts Office is delighted to present a 10-year retrospective exhibition by the Kells Type Trail Collective entitled A Canvas of Type.
Coinciding with this year's Type Trail Festival which is currently in its tenth year, A Canvas of Type looks back at some of the pieces submitted to the festival since its inception a decade ago.
The annual Type Trail festival celebrates typography and lettering as a modern art form. Each year, a single word is chosen and translated into a variety of languages to reflect the diverse community living in Kells today.  That chosen word is then interpreted by artists, students, community groups and other creatives to form a site-specific art installation trail throughout the town of Kells – making Kells a canvas of type.
This survey exhibition includes a diverse range of mediums, styles and approaches to art making and showcases the wonderful variety and growth Type Trail has enjoyed over its lifespan.
Speaking about the exhibition Kells Type Tail Artistic Director Mark Smith stated:
'The unique ancient history of Kells and its association with Type is something very special. Kells Type Trail repositions Kells as the home of typography. The festival has grown exponentially since its humble beginnings in 2010. The number of art works included in the trail has increased significantly. The range of professional artists involved has developed greatly. The relationships with community groups, schools and third level institutions both home and abroad has advanced hugely. What started out as a small community art project is now a large-scale collaborative festival celebrating typography as a modern art form while promoting inclusivity, diversity and access. This ten-year retrospective exhibition offers an opportunity to reflect and take stock of the wonderful growth and development Type Trail has enjoyed and the impact it has had on the town over the past ten years.'
The show includes artworks by Mark Smith, Carol Lee, Elaine O'Neill, Stephen Dullaghan, David Newton, Eimear Hannon, Denise De Blaca, Paul Delaney, Rosita Gilsenan and more, A Canvas of Type.
Image: CALA, Mark Smith, 2015, Acrylic on Board
Friday 5 July – Friday 23 August 2019
Kells Courthouse
Headfort Road, Kells
Co. Meath
Telephone: +353 46 9097414
Admission / price: Free