5 Cavendish Row
Sunday 7 June – Sunday 6 September 2015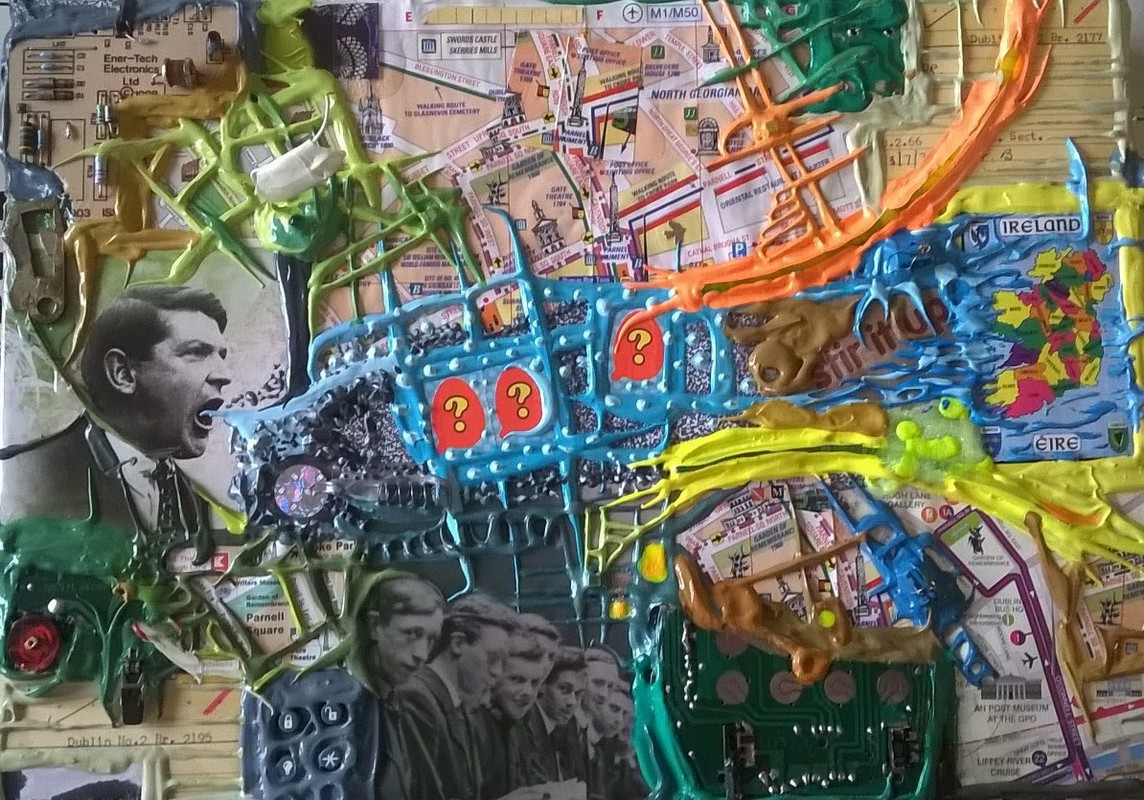 Summer group show featuring works by gallery artists Mark Doherty, Eoin Mac Lochlainn, Michelle Byrne, Adrienne Symes, Jordi Forniés, Hugh Cummins, Conrad Frankel, Kelly Ratchford and Jason Lowe. Also exhibited is work by invited artists Eve Parnell, Gerard Cox and Catherine Ryan.
The Olivier Cornet Gallery is delighted to present '5 Cavendish Row', a group exhibition featuring works by gallery and invited artists.
'5 Cavendish Row' is a show orientated around the current address of the Olivier Cornet Gallery. The show is co-curated by Art Historian and author Arran Henderson whose research into the area provided an inspirational platform from which the artists could work.
Through selected pieces, the Olivier Cornet Gallery aims to depict the vivid history of 5 Cavendish Row and its surrounding area. The artworks have their roots in the very beginning of the street's history when Bartholomew Mosse built his famous Rotunda Hospital. They flit through the social graces of the Pleasure Gardens opposite and they liaise with political upheaval as Michael Collins takes up his residency in Number 5, utilising a secret tunnel under the doorsteps. From there, the artworks are swept up by the rebellious waves of a pirate radio station and they are thrown along through changes of hand until they settle contentedly into the gallery space here today.
'5 Cavendish Row' incorporates various media, with the works encompassing sculpture, painting, photography and drawing. Like the history that it is based on, the exhibition is a vibrant and multi-faceted compilation of artistic expression which promises to hold something of interest for every viewer.
Image: Catherine Ryan: Radio Michael
Sunday 7 June – Sunday 6 September 2015
3 Great Denmark Street
(beside Belvedere College)
Dublin 1
Telephone: +353 87 2887261
Opening hours / start times:
Tues to Fri: 11am to 6pm (till 8pm on Thursdays) • Sat & Sun: 12 noon to 5pm • Closed on Mondays (or viewing by appointment only)
Admission / price: Free