2nd Photography Award Exhibition
Thursday 26 April – Friday 22 June 2012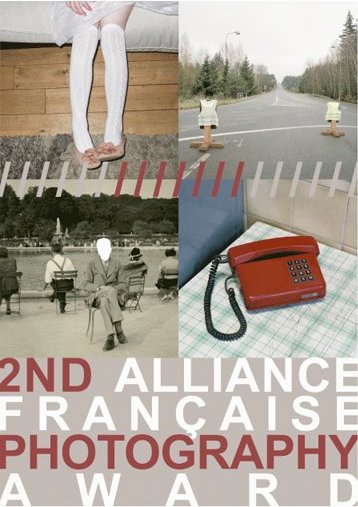 Four artists were shortlisted to exhibit for the second Alliance Française photography exhibition:
Darek Fortas is an image maker based in Dublin. He graduated from Photography BA (Hons) at Dublin Institute of Technology with a First Class Honours Degree and a DIT Medal. His research interests include politics, aesthetics, distribution of power in the state and role of photographic image allied to Jacques Rancière's notion of dissensus.
Sabina Mac Mahon was graduated from the NCAD, Dublin with a joint honours degree in History of Art and Fine Art (Painting) in 2008. Her work investigates and re-imagines the life of St. Denis, the patron saint of Paris, diabolical possession and headaches.
Dara McGrath The central concern of his photographs lies in transitional spaces, those in-between places where architecture, landscape and the built environment often intersect, and where a dialogue – of absence rather than presence – is created.
Miriam O'Connordraws inspiration from everyday life and vernacular experiences, frequently probing the role of photography in this context. In the series, The Misbehaving Camera, some element of slippage is conjured up, thought to have materialized within the camera, prompting the primary shooting modes to act up, become hesitant and uncertain of their purpose.
New this year, the public can vote for his/her favourite artist by using the ballot provided and bringing it at AF reception desk for validation until June 12. The AF Gallery committee will take the public vote into account when making their choice and results will be announced on June 13.
Admission Free. With the kind support of Ireland Fund of FranceandCentre Culturel Irlandais in Paris.
Thursday 26 April – Friday 22 June 2012
1 Kildare Street
Dublin 2
Telephone: +353 1 676 17 32
Opening hours / start times:
Monday 11:30 - 19:30
Tuesday 9:30 - 19:30
Wednesday 9:30 - 19:30
Thursday 9:30 - 19:30
Friday 9:30 - 19:30
Saturday 9:30 - 14:00
Admission / price: Free
Closed Saturdays during the summer.