2012-2022, a decade of exhibitions at Olivier Cornet Gallery
Thursday 15 December 2022 – Wednesday 22 February 2023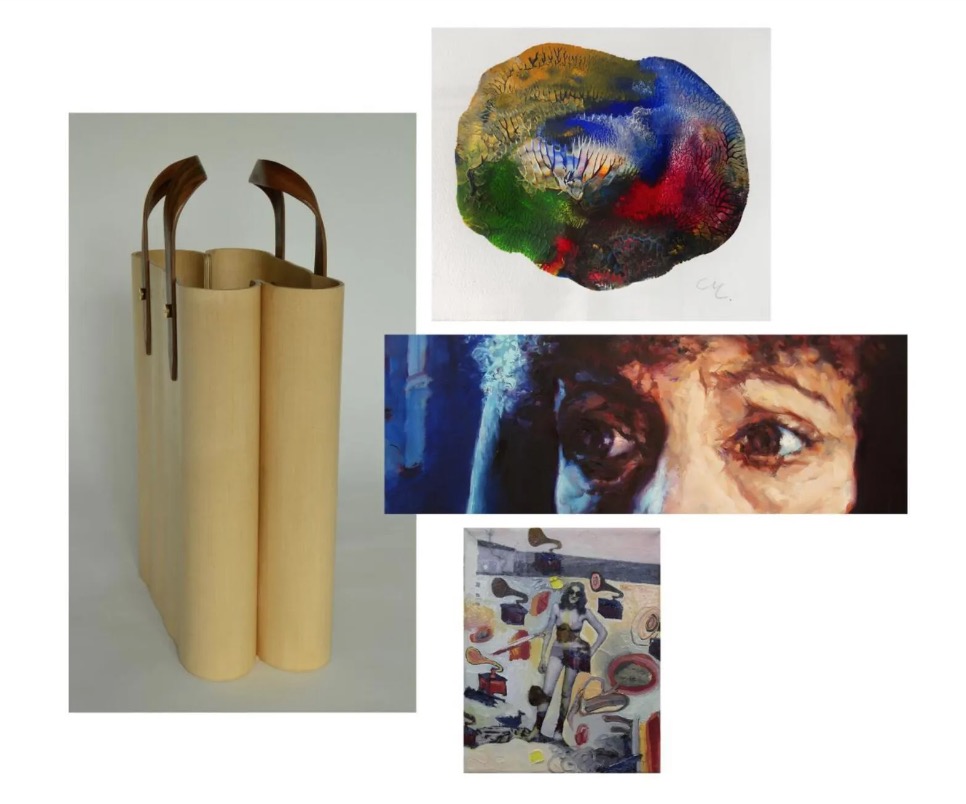 A Winter group show curated by Olivier Cornet and his interns Lisa Brero and Mary Rose Porter, with special thanks to our volunteers Genevieve Rust and Natalia Sikora
The exhibition is dedicated to the memory of Rosemarie and Seán Mulcahy.
This year the Olivier Cornet Gallery celebrated 10 years in business. From its first gallery space in the Wooden Building in Temple Bar, through a tenure at 5 Cavendish Row, to its current location at 3 Great Denmark Street, the gallery has had the pleasure of hosting many solo and thematic art exhibitions. Its anniversary group show, '2012 – 2022, a decade of exhibitions at the Olivier Cornet Gallery', will feature a selection of works by our currently represented artists and members of our AGA group. The show will also include work by two artists who have passed, namely the painter Seán Mulcahy (1926-2018) and the ceramicist Freda Rupp (1946-2019).
The exhibition proposes to show works that have marked important milestones in the life of the gallery and/or the career of the artists. Some stand out group exhibitions, referenced in the show, would include 'A Terrible Beauty' (2014), 'Hopscotch' (2015), '2°C' (2017), presented at the VUE Art Fairs (RHA Dublin) – and our annual Bloomsday exhibitions. Sometimes described as 'intriguing' or 'innovative', these exhibitions have often challenged our perception of contemporary art in Ireland.
Featuring works from solo exhibitions by established artists such as Claire Halpin, Eoin Mac Lochlainn, Miriam McConnon and Yanny Petters, '2012-2022…' will also reflect on the ways in which art can help us ask relevant questions, meditate on the state of affairs in the current epoch, empathize with -and relate to- each other and negotiate our way forward in these challenging times.
For this exhibition, the gallerist has invited his two current interns, namely Mary Rose Porter and Lisa Brero, to assist him in curating and documenting the works: Each piece indeed will be accompanied by a text -accessible through QR codes- providing some background information about the work.
Through this exhibition, visitors will also be able to see the many collaborations the gallery has pursued over the years: guest speakers for the vernissages, guest co-curators, special collaborations such as the one with the art historian and story teller Jean Ryan, the many interventions from the world of the words: poets and organisations such as Fighting Words for instance, and the world of music through our events for Culture Night.
For the launch the gallery has invited Mary Pavlides, chairwoman of the Contemporary Irish Art Society, who will chat with Olivier about the OCG's first decade and the works he chose for this exhibition. The exhibition will launch on the 15th of December 2022 and run until the 15th of February 2023.
Thursday 15 December 2022 – Wednesday 22 February 2023
3 Great Denmark Street
(beside Belvedere College)
Dublin 1
Telephone: +353 87 2887261
Opening hours / start times:
Tues to Fri: 11am to 6pm (till 8pm on Thursdays) • Sat & Sun: 12 noon to 5pm • Closed on Mondays (or viewing by appointment only)
Admission / price: Free