Zelouf+BELL: Retrospect
Friday 4 May – Sunday 20 May 2012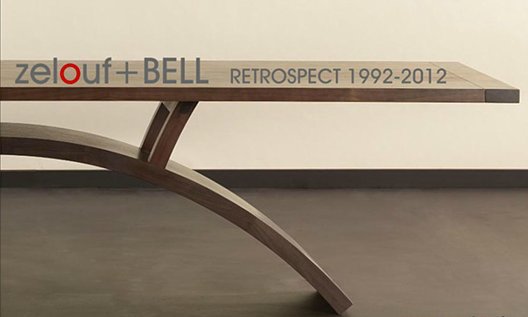 Opening Recepti0n Friday 3 May, 6:30 – 8:30 pm • The exhibition will be opened by couturier and costume designer Peter O'Brien.
Zelouf+Bell is delighted to invite you to a Retrospect of award-winning custom furniture, celebrating two decades making useful, beautiful things.
From sleek dining tables to screen panels and exotic desks, zelouf+BELL is showing their beautiful things in Farmleigh for 2 weeks.
Friday 4 May – Sunday 20 May 2012
Motor House
Farmleigh
Phoenix Park
Dublin 15
Admission / price: Free
Also open Monday 8 May, 10am - 5pm


Due to official government use Farmleigh Estate, including the Motor House, may be closed on occasion to the public.