Spring Watching Pavilion
Saturday 3 October – Saturday 14 November 2015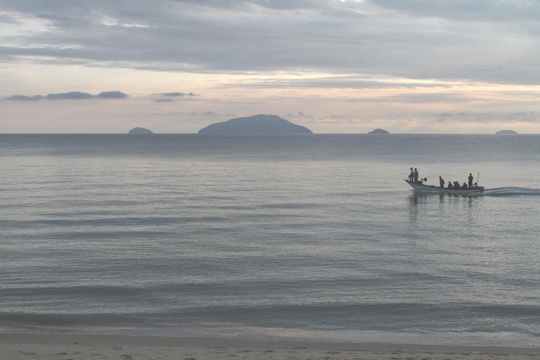 Art Labor Collective, Dinh Q Lê, The Propeller Group, Lin+Lam,Ngoc Nau, Linh Phuong Nguyen, Nguyen Thi Thanh Mai, Nguyễn Trinh Thi, Tran Minh Duc • Curated by Orla Ryan
Spring Watching Pavilion presents the first major exhibition of contemporary Vietnamese art in Ireland. 2015 marks the 40th anniversary of the 'Fall of Saigon' and the end of the Vietnam war.
The title is taken from a poem of the same name by the 19th century Vietnamese poet Hồ Xuân Hương. Spring Watching Pavilion exhibits the work of 14 artists who mostly work in lens based media and participatory/socially engaged practices.
The works presented are dynamic, engaging yet poetic and nuanced in their reflection on the richness and complexity of contemporary Vietnamese life. 
Saturday 3 October – Saturday 14 November 2015
Patrick Street
Derry BT48 7EL
Telephone: +44 28 7130 8080
Opening hours / start times:
Tuesday 11.00 - 17:00
Wednesday 11.00 - 17:00
Thursday 11.00 - 17:00
Friday 11.00 - 17:00
Saturday 11.00 - 17:00
Admission / price: Free