Summer Show
Saturday 17 June – Thursday 31 August 2017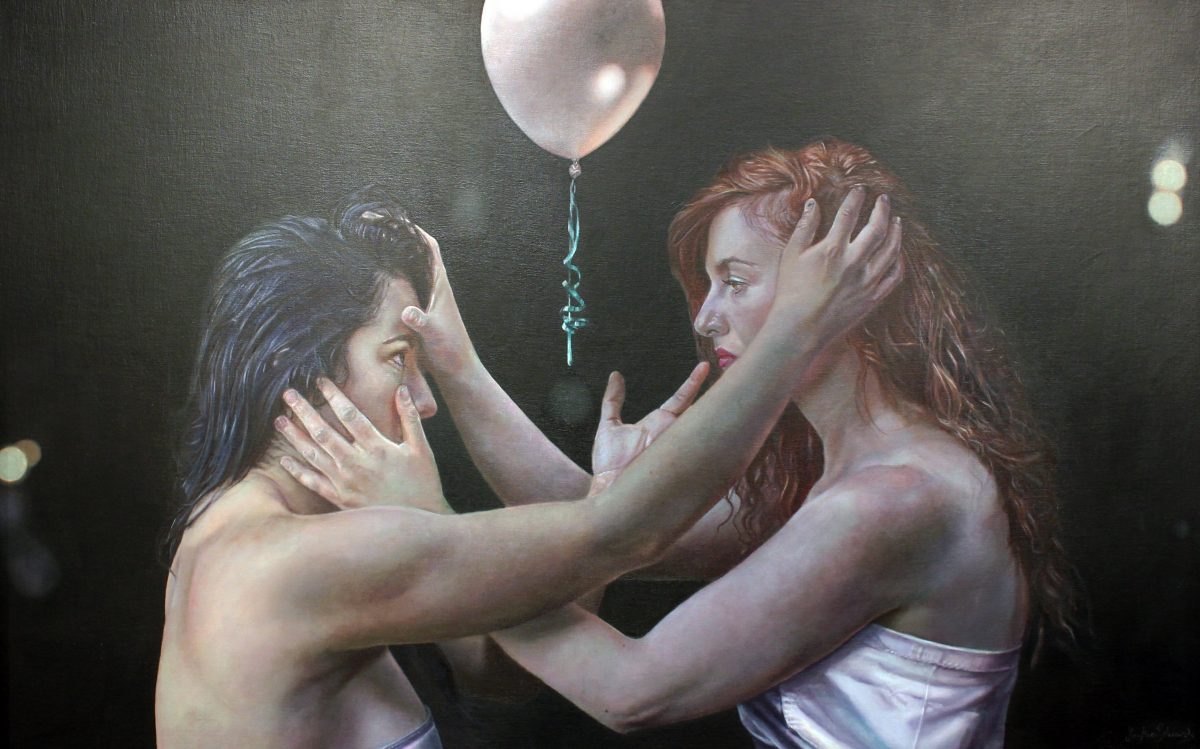 Gormleys Fine Art is delighted to present our annual Summer exhibition of new work by selected gallery artists.
Irish Artist Gordon Harris is a self-taught painter whose first love is figurative painting using oil. Harris uses superb painting technique to infuse a harmony between the natural and the conceptual, resulting in works that are provocative and dramatic. He takes his inspiration from the light and composition of old master paintings but uses the work to depict issues concerning 21st century society. Harris is gaining a strong reputation as one Ireland's most promising figurative painters, along with a strong following in the UK and France where he exhibits regularly.
Paul Bennett specialises in contemporary semi-abstract seascapes and also distinctive portraiture. The two themes are very different in mood, style and perspective, but both endeavour to generate a sense of intimacy and isolation while leaving the subject open to interpretation. The intention is to create from memory to produce finished work that is abstracted and more expressional than representational.
American painter Rebecca Crowell is widely known for her innovative painting techniques involving cold wax medium and oils. Her aim is to achieve structural integrity and strength through the accumulation of quiet passages and nuanced surfaces. She builds up multiple layers of paint and these layers are selectively scratched, eroded and dissolved, an approach that reflects natural processes of the rugged places that she has taken her inspiration from.
Ronan Goti is recognised as one of Ireland's most accomplished seascape painters, most notably for his depictions of children playing on Dublin's shorelines. One of the most exciting elements in the artist's work is the treatment of light and its effects. Strips of land, sea and sky have an extraordinary ethereal, tonal effect. Each painting manages to encapsulate the temperament of Ireland's climate with its constant changes and infinite nuances of colour and light.
Other featured artists include Peter Monaghan, Eugene Conway, Nigel Cox, Stephen Johnston, David French Le Roy and Eileen Meagher.
Image: Jackie Edwards: Birthday Celebration, 107 x 69cm, oil on board
Saturday 17 June – Thursday 31 August 2017
27 South Frederick Street, Dublin 2
Telephone: +353 1 6729031
Opening hours / start times:
Monday 10:00 - 17:30
Tuesday 10:00 - 17:30
Wednesday 10:00 - 17:30
Thursday 10:00 - 19:00
Friday 10:00 - 17:30
Saturday 10:00 - 17:30
Admission / price: Free