Sheila Stone: Charon's Boats
Friday 1 December 2017 – Wednesday 17 January 2018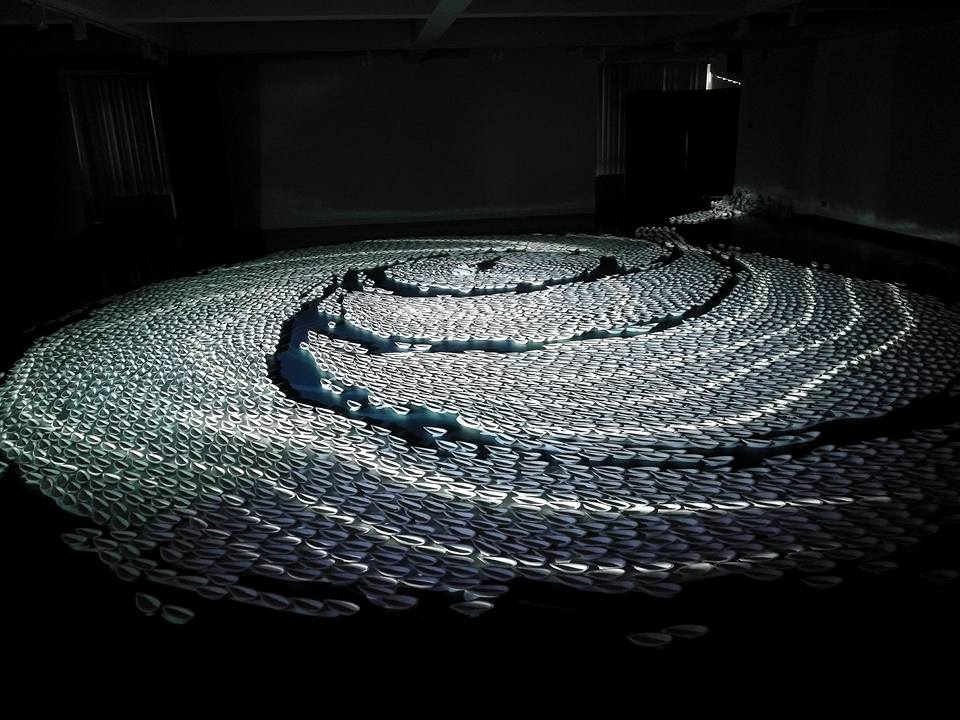 This project is an art installation of 5,000 ceramic boats by artist Sheila Stone. Sheila has, with the help of friends, family, students and community groups, molded by hand 5,000 ceramic boats. Each one represents a migrant who drowned while trying to escape across the Mediterranean in 2016. The name Charon's Boats refers to Greek mythology. Charon was the boatman who ferried the dead to the next life for the price of a coin. Those who drowned in 2016 also paid to be ferried to a new life which tragically needed with their death.
The inspiration for this project came from and RTE Documentary about the Irish Navy and their humanitarian rescue mission in the Mediterranean. Subsequent research brought to light the horrendous statistics for 2016. This inspired Sheila to use her skill as a ceramic artist to highlight the situation. She decided to make a boat honoring the memory of each person who lost their life at sea. She created this project to shock people into realising this terrible unnecessary loss of life. The visual impact of the vast size of the project will hopefully stimulate public debate.
Taking inspiration from artists such as Ai Weiwei who have used multiples to make political statements, Sheila previously created a mural called 'Faceless' to commemorate the 1,132 victims of the Rana Plaza factory collapse in Bangladesh in 2013. In April 2017, drawing on this experience, she started the current project.
The first venue to display Charon's Boats will be the Bourne Vincent Galley in the University of Limerick in 2017.
Sheila Stone is a graduate of the Limerick School of Art and Design and has her own pottery studio in Castleconnell Co. Limerick.
Friday 1 December 2017 – Wednesday 17 January 2018
University Of Limerick
Foundation Building
Plassey, Limerick
Telephone: +353 61 213052
Admission / price: Free