Movement and Form
Saturday 15 July – Thursday 31 August 2017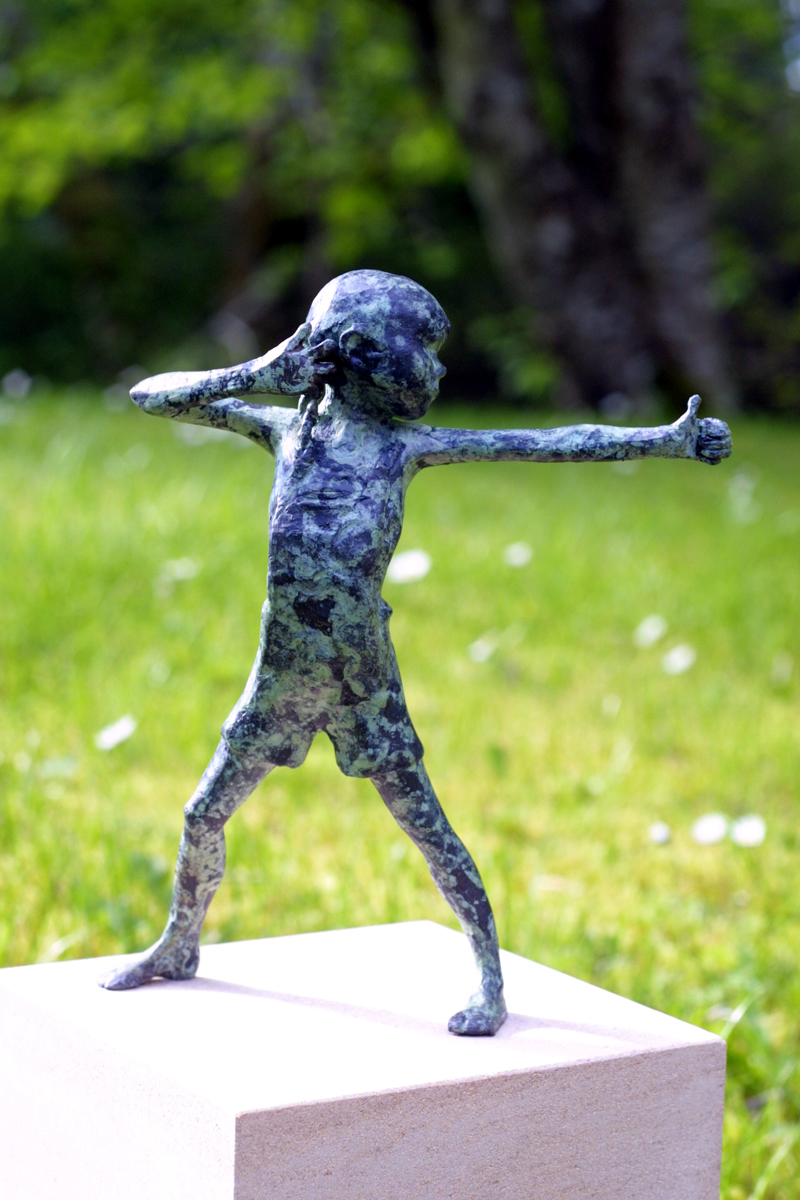 Gormleys Fine Art is delighted to present our annual sculpture exhibition of new work by selected gallery artists.
This year we will see new works from Ian Pollock,Patrick O'Reilly, Alison Bell, Bob Quinn, Eamonn Ceannt and Catherine Greene.
Dublin-born sculptor Ian Pollock is primarily a self-taught artist who works exclusively in bronze. Pollock has worked with art ever since he was a young child. His work is a three dimensional diary of his daily existence. Inspiration for his sculptures comes from aspects of daily life.
Alison Bell makes sculptures that touch the free spirit in us, most often through memories of childhood. She is drawn to the times when we lived and played in our own imagination, unobserved, scaling fortresses and standing on the ramparts as kings of the castle, or sometimes just quietly inventing our own worlds.
Bob Quinn's work presents a series of sculptures which celebrate the drama and nobility in the most ordinary of human activity. He likes to explore the theatrical quality of three dimensions and is particularly interested in the dramatic importance of light and shadow, and how the colour and appearance of surface texture constantly changes.
Dublin-based sculptor Eamonn Ceannt has travelled extensively over the years including North Africa, the US, Iran, Afghanistan, Nepal and lived for a number of years in both East and West Africa. These overseas influences are reflected in his sculpture. His current work can be loosely classified into three groups – head studies, figurative and mythical studies and plant/animal pieces. His work is tactile and sensuous with an emphasis on form and the juxtaposition of soft curved surfaces and planes.
Other featured sculptors will include Catherine Greene and Colm Brennan.
Saturday 15 July – Thursday 31 August 2017
27 South Frederick Street, Dublin 2
Telephone: +353 1 6729031
Opening hours / start times:
Monday 10:00 - 17:30
Tuesday 10:00 - 17:30
Wednesday 10:00 - 17:30
Thursday 10:00 - 19:00
Friday 10:00 - 17:30
Saturday 10:00 - 17:30
Admission / price: Free