Emma Finucane
Friday 1 December 2017 – Saturday 27 January 2018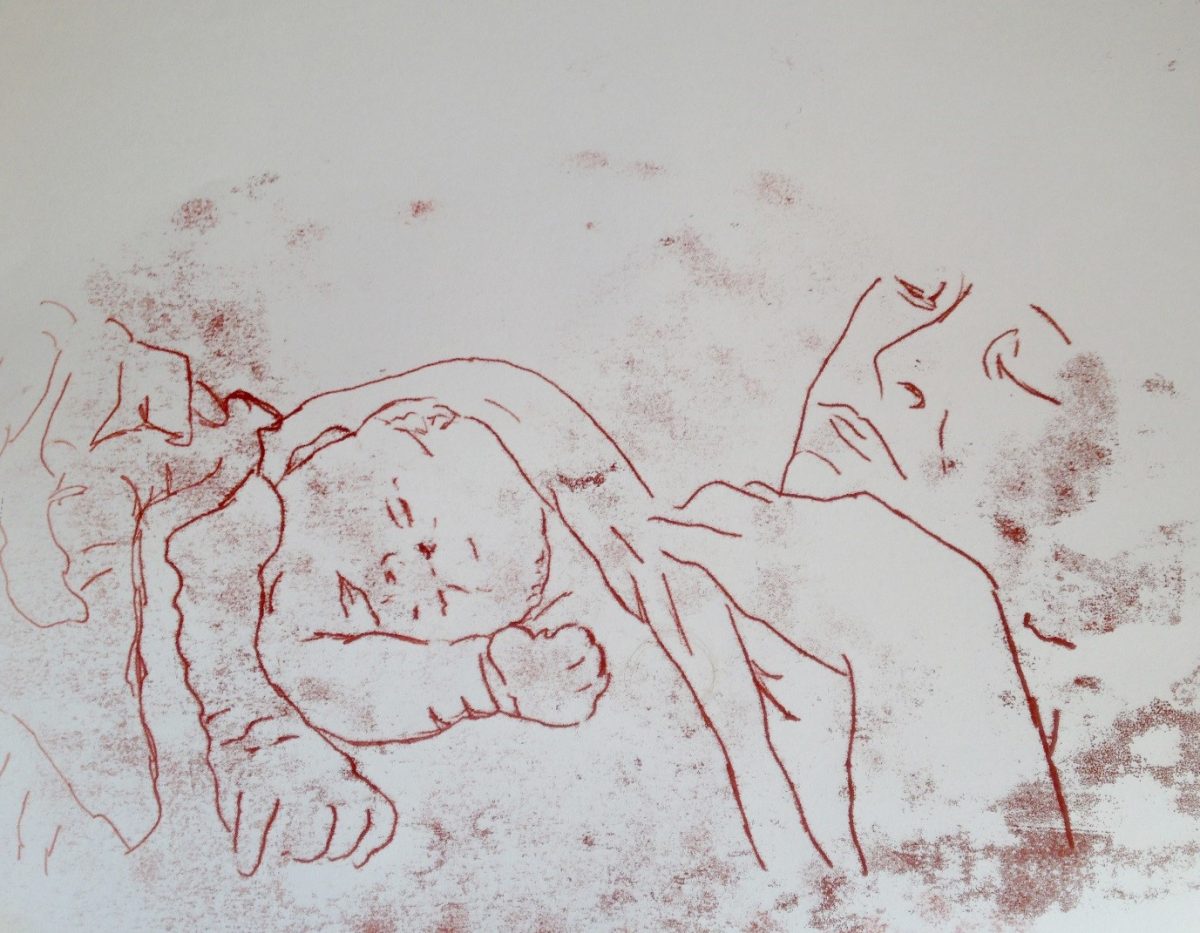 Emma Finucane develops artwork through dialogue, process based, participatory and collaborative practice. Her work has frequently combined education, research and artistic practice. This exhibition is a response to the findings of a research project she instigated in UCD School of Nursing and Midwifery in 2014.
Emma lives in Greystones, and is a founder member of Outpost Studios in Bray Co.Wicklow. She completed a BFA at NCAD in 1997 and an MFA in 2006. She has been commissioned and supported by the Arts Council Ireland, CREATE, Wicklow, Carlow, Cavan and Kildare County Councils. Her work has been shown in Ireland the UK, Germany, Denmark and the US and can be found in many private and public collections including: OPW, AIB, DIT, and UCD.
Emma has recently presented at Art&Health Check Up, Check In, The Model Sligo; Attitude Precedes Form, The Library Project, curated by Hilary Murray (2017) Outpost, Mermaid Arts Centre, Co.Wicklow; Rosebud, The Library Project, curated by Alison Pilkinton&Cora Cummins (2016 ) Womens Art Library, Goldsmiths, London; Welcome Disturbances, The Lab, Foley St.; Presented @Motherhood&Creative Practice, London Southbank University (2015) Initiated interdisciplinary project, UCD Nursing & Midwifery & awarded Artist in Residence UCD College of Health Sciences (2015).
The Mermaid gallery is open from 10am – 6pm from Monday to Saturday and until 8pm on performance nights. Admission is free.
Friday 1 December 2017 – Saturday 27 January 2018
Main Street, Bray
Co. Wicklow
Telephone: +353 1 2724030
Opening hours / start times:
Monday 12:00 - 18:00
Tuesday 12:00 - 18:00
Wednesday 12:00 - 18:00
Thursday 12:00 - 18:00
Friday 12:00 - 18:00
Saturday 12:00 - 17:00
Admission / price: Free