Cléa van der Grijn: Reconstructing Memory – Selected Works
Friday 23 June – Saturday 15 July 2017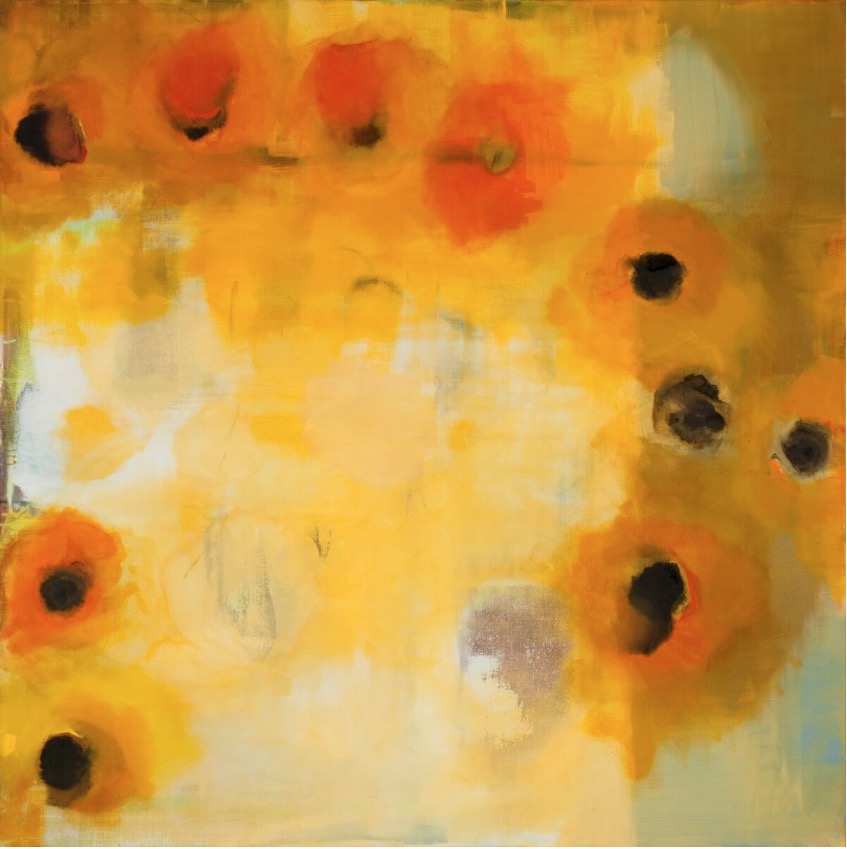 Solomon Fine Art is delighted to present highlights from a body of innovative and diverse work by Irish artist Cléa van der Grijn. Reconstructing Memory is a multifaceted exploration of the societal differences in approaches to death, in both Mexican and Irish culture.
For the past decade Cléa van der Grijn has been fascinated by the intellectual, social, and emotional constructs around death and loss. Through this exhibition the artist considers Mexican death traditions, ideas of mourning, burial and commemoration and the rituals associated with each.
Painting, sculpture, drawing and photography form the basis of this show at Solomon Fine Art, with film giving greater understanding of the story behind the work and adding to whole. The exhibition includes a series of large abstract oil paintings of marigolds; flowers which are of huge siginificance in Mexican death tradition. The Mexicans believe that brightly coloured marigolds and their pungent smell are what attract the souls to earth, not just at the time of the week-long festivities surrounding El Dia de Los Muertos (All Saints Day), but at any time. Grave stones are lavishly decorated with multiple offerings, including marigolds, and trails of flowers wind through the graveyards guiding the way.
Cléa has been exhibiting to considerable acclaim for over twenty years in public and private art galleries in Ireland, Britain, Italy and the USA. She has undertaken many residencies and commissions and has won numerous awards. Van der Grijn's work is also part of prestigious private and public art collections, in Ireland, the UK and the USA; including the Office of Public Works, The Arts Council, Carton House, Bank of Ireland, Allied Irish Bank, The Gate Theatre, Bord Gáis and the Victoria and Albert Museum, London,
A new publication also called Reconstructing Memory, which features essays by Michael Birchall, Megan Johnston and Catherine Marshall will accompany the show.
An extended version of this exhibition was previously shown at the Model in Sligo, (December 2016 – April 2017) and is currently exhibiting at Limerick City Art Gallery (27th April – 18th June)
Image: Cléa van der Grijn: Marigold Field 6, multimedia and oil on stretched linen, 152 x 152 cm
Friday 23 June – Saturday 15 July 2017
Balfe Street
Dublin 2
Telephone: +353 86 814 2380
Opening hours / start times:
Tuesday 10:00 - 17:30
Wednesday 10:00 - 17:30
Thursday 10:00 - 17:30
Friday 10:00 - 17:30
Saturday 11:00 - 16:00
Admission / price: Free