Alison Lowry: (A) Dress
Saturday 5 August – Wednesday 27 September 2017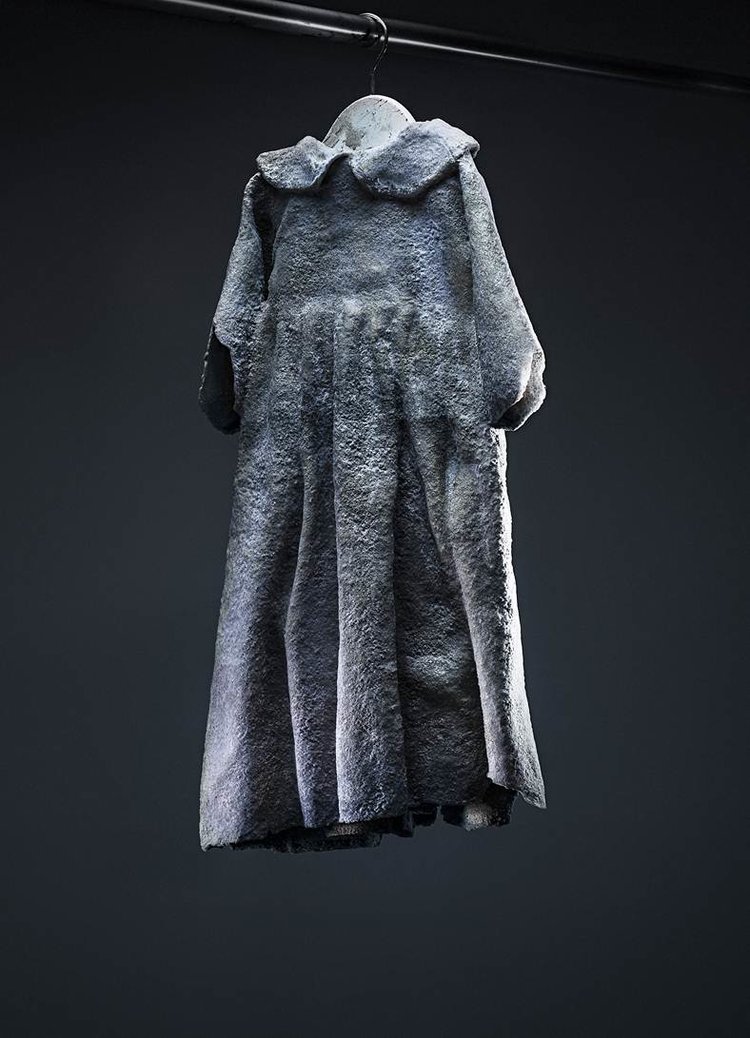 Artist Talk: Saturday 19 August, 12-1pm
A Free Bus will run between Belfast and Portadown on the evening of the opening. Leaves Belfast from Golden Thread Gallery at 6.45pm. Returns from Portadown at 9pm
'(A) Dress' is a significant exhibition of new work by glass artist Alison Lowry and will be part of the August Craft Month programme of activities across Northern Ireland.
The work examines the themes of memory, childhood and loss, which are echoed in the fragility of the work itself.
The artist has used the technique of Pate de Verre to cast antique christening robes in the process, the original robe will be burnt away in the kiln but the glass will formed in its place – creating a fragile but haunting reminder of what was there before.
Alison Lowry is a glass artist living and working from her studio, 'Schoolhouse Glass' in Saintfield, Northern Ireland.
She graduated from the University of Ulster with a first class Honors degree in Art and Design in 2009. She employs a range of techniques to create her sculptures, working with cast glass and pate de verre.
She has won numerous awards including first place in the category, 'Glass Art' at the Royal Dublin Show in 2015 and 2009, the Silver medal at the Royal Ulster Arts Club's Annual Exhibition in 2010, the Warm Glass Prize in 2010 and 2011 and more recently the Bronze Award at Bullseye Glass' 'Emerge' exhibition.
Alison exhibits both locally and internationally and her work is held in several public collections; the National Gallery of Ireland recently acquired a large pate de verre vessel for the 'Contemporary Craft Collection'. The Arts Council of Northern Ireland have several of Alison's pieces in their collection.
Saturday 5 August – Wednesday 27 September 2017
William Street, Portadown
Telephone: 028 (ROI 048) 38394415
Opening hours / start times:
Monday 10:00 - 17:00
Tuesday 10:00 - 21:00
Wednesday 10:00 - 21:00
Thursday 10:00 - 21:00
Friday 10:00 - 17:00
Saturday 10:00 - 17:00
Admission / price: Free