Vivienne Dick: 93% STARDUST
Friday 16 June – Sunday 15 October 2017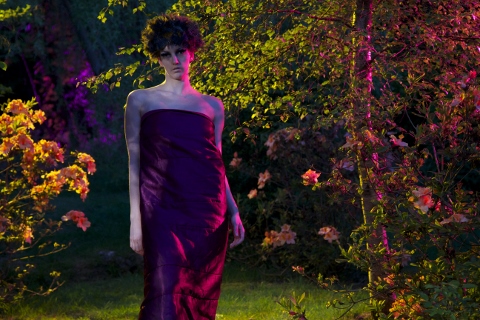 Irish artist Vivienne Dick is an internationally celebrated film-maker and artist. A key figure of the 'No Wave' movement in New York in the late 1970s and early 1980s, Dick has gone on to develop an extraordinary body of work which has been shown in cinemas, films festivals and art galleries around the world.
Dick's work is marked by an interest in individual transgression, urban street life, kitsch and pop culture, social and sexual politics, female representation and philosophy. Including selected works from 1977 to the present, the exhibition serves as an introduction to the breadth of Dick's practice which encompasses video, Super-8 and 16mm film. This hybrid of media is indicative of the crossover of forms in Dick's films. They do not sit easily in the usual distinctions of documentary, fiction, video art or music video, yet owe something to each.
IMMA is also delighted to present a concurrent solo exhibition by Irish artist and film-maker Nan Goldin. Goldin and Dick have been friends for over 40 years and have influenced each other's work over that time, often appearing as subjects in each other's photographs and films.
Watch Vivienne Dick talk about her work in the IMMA Programme launch film.
Image: Vivienne Dick: Red Moon Rising, HDV, 2015, 15 mins. Image of Isabella Oberlander
Friday 16 June – Sunday 15 October 2017
Royal Hospital, Kilmainham
Dublin 8
Telephone: +353 1 612 9900
Opening hours / start times:
Tuesday 11:30 - 17:30
Wednesday 11:30 - 17:30
Thursday 11:30 - 17:30
Friday 11:30 - 17:30
Saturday 10:00 - 17:30
Sunday 12:00 - 17:30
Admission / price: Free
Bank Holidays open 12:00 – 17:30.