Uisce
Saturday 4 November – Saturday 25 November 2017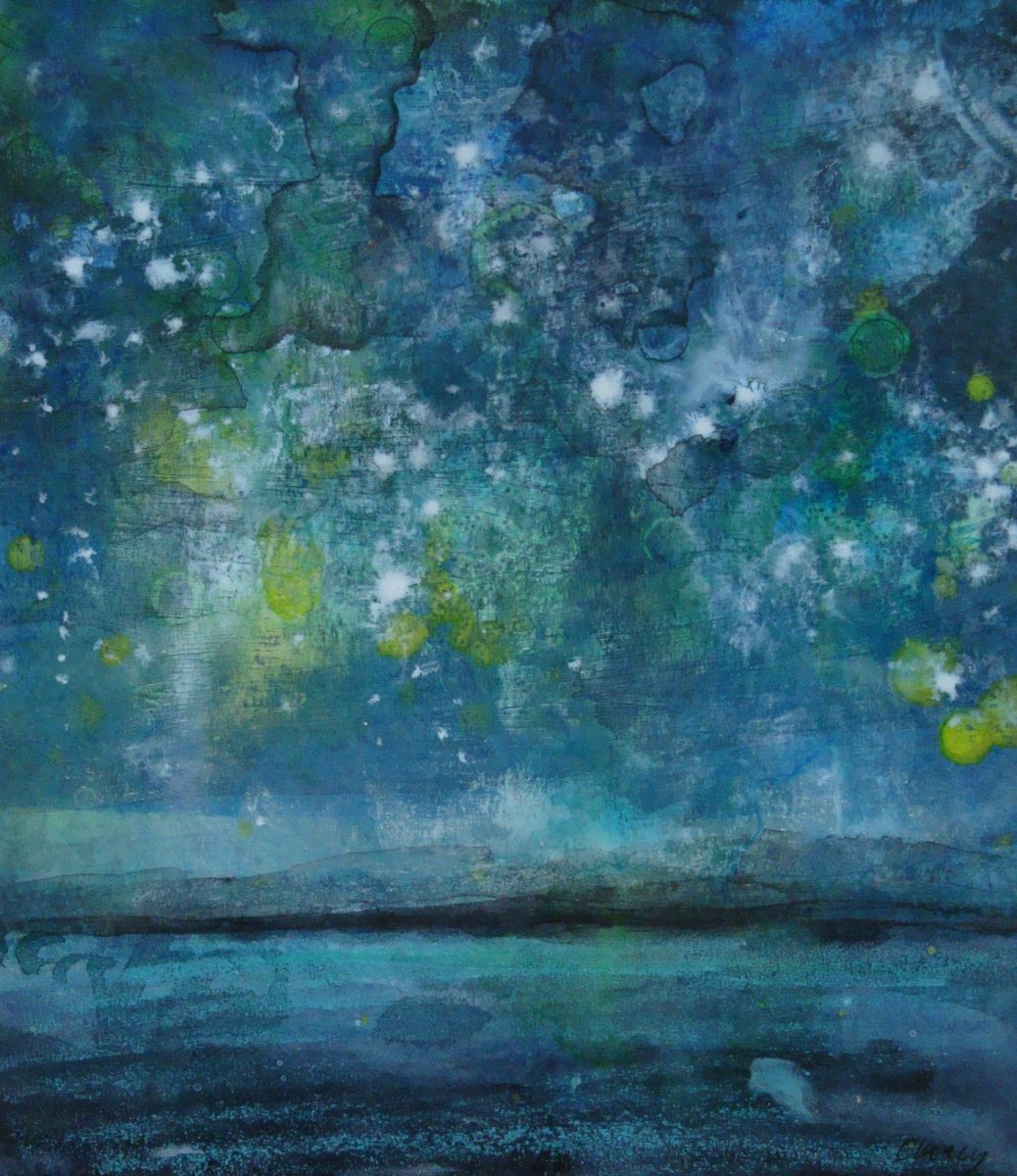 Garter Lane Arts Centre is delighted to present Uisce, a group exhibition of seascapes by eight Irish artists – David Smith, Carol Kennedy, Verona Stellet, Blawnin Clancy, Barry Edwards, Maria Dowling, Cathy Walsh and Rachel Ryan. This exhibition presents seascapes which document a series of real and imagined coastlines and water scenes, through a variety of media including painting, drawing and installation.
Uisce explores the sea and the coast as a source of creative inspiration and a wider metaphor for the ebb and flow which we experience in our lives and which the poet Pablo Naruda presents in his poem, It is Born (Nace):
Here I came to the very edge
where nothing at all needs saying,
everything is absorbed through weather and the sea,
and the moon swam back.
its rays all silvered,
and time and time again, the darkness would be broken
by the crash of a wave,
and every day on the balcony of the sea,
wings open, fire is born,
and everything is blue again like morning.
Admission free and all are welcome. Free guided tours for primary, post primary and third level student groups, adult learners and community groups are available- for bookings, contact gallery@garterlane.ie
Wine Reception: Uisce will be formerly launched alongside The Waterford Art Group Annual Exhibition and The 11th Waterford Film Festival 2017 on Friday 3 November at 7pm.
Image: Blawnin Clancy: Sailing by the Light of the Stars, mixed media on paper 24 x 21cm
Saturday 4 November – Saturday 25 November 2017
O'Connell Street
Waterford
Telephone: +353 51 855038
Opening hours / start times:
Tuesday 11:00 - 17:30
Wednesday 11:00 - 17:30
Thursday 11:00 - 17:30
Friday 11:00 - 17:30
Saturday 11:00 - 17:30
Admission / price: As per event