Paul Nugent: Obscura
Thursday 14 September – Saturday 14 October 2017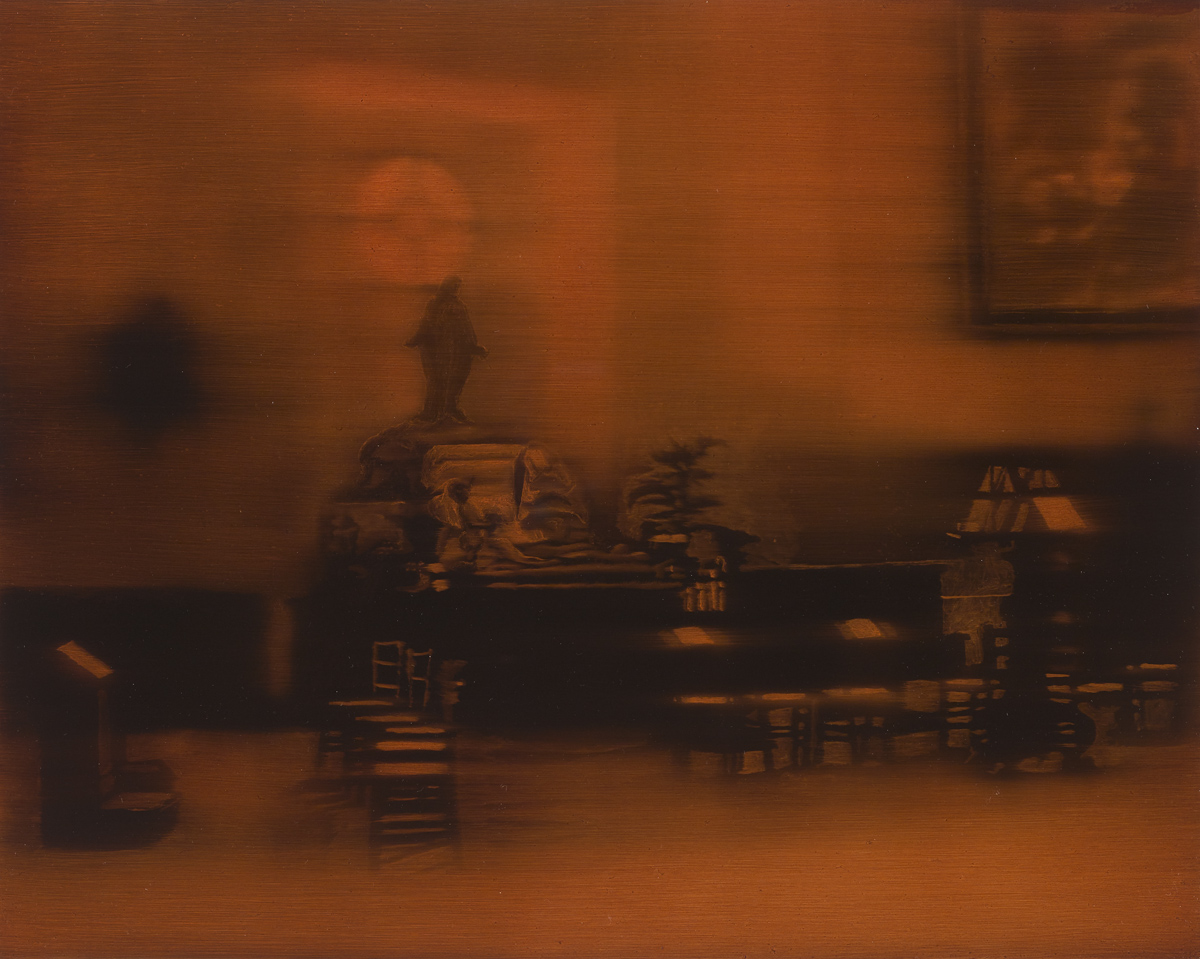 In his most recent body of work, Paul Nugent has considered the idea of presence or semblance of place associated with historical and institutional environments. Using photographic references to paint from, in the making of Obscura series, Nugent draws out elements that hark to obscured aspects within the interior of the infamous 17th century Chapel at Pitié-Salpêtrière, Paris.
Obscura will be accompanied with an essay by Ingrid Lyons that further contextualises the work in terms of its historical and architectural references.The essay will be available at the gallery from September 14th.
Paul Nugent (b. 1964) lives and works in Dublin. Recent solo exhibitions include NIGHTSHADE, Kevin Kavanagh, Dublin (2015), a solo presentation at VOLTANY, New York (2011), Remembrance Part I & II, Kevin Kavanagh, Dublin and Remembrance, Kerava Art Museum, Finland (2009). Selected group exhibitions include Many Worlds, Centre Culturel Irlandais, Paris (upcoming Sept, 2017), Golden Record, Galway International Arts Festival, Galway Arts Centre (2017), Trove, Irish Museum of Modern Art, Dublin, curated by Dorothy Cross (2015), In Darkness Let Me Dwell, Solstice Arts Centre, Navan (2015), Prelude Speaker, Group show, Castletown House, OPW in partnership with Crawford Art Gallery (2013), Last, Douglas Hyde Gallery, Trinity College Dublin (2011) The Painter, the Draughtsman, the Dealer and their Lovers, Voges Gallery, Frankfurt, Germany (2011) and What Happens Next is a Secret, Irish Museum of Modern Art, Dublin, curated by Marguerite O' Molloy (2010). Nugent has been the recipient of the Visual Arts Bursary, multi-annual award, The Arts Council/An Chomhairle Ealaíon in 2004-2006 and 2008. His work is held in numerous public and private collections both in Ireland and internationally including the Office of Public Works, the Irish Museum of Modern Art and DCU (Dublin City University).
Image: Paul Nugent: Untitled IV (Séance), oil on bord, 46 x 56cm (framed), 2017
Thursday 14 September – Saturday 14 October 2017
Chancery Lane
Dublin 8
Telephone: +353 1 475 9514
Opening hours / start times:
Tuesday 10:30 - 17:30
Wednesday 10:30 - 17:30
Thursday 10:30 - 17:30
Friday 10:30 - 17:30
Saturday 11:00 - 17:00
Admission / price: Free