NCAD CEAD 2017 Show
Friday 30 June – Friday 7 July 2017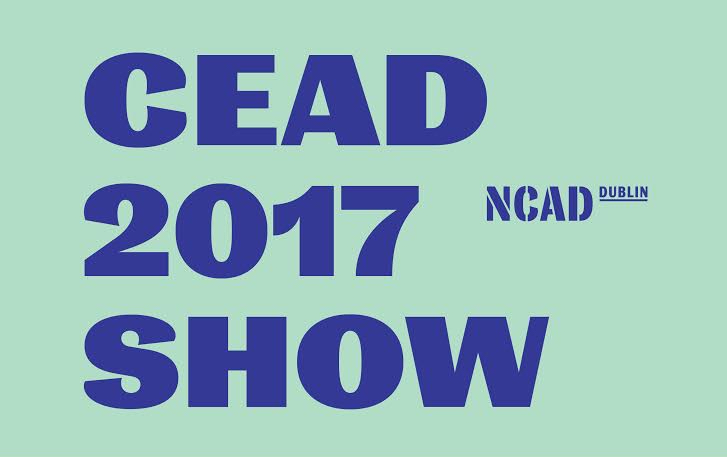 Part of the NCAD season of student exhibitions
The CEAD 2017 Show showcases a diverse range of contemporary art and design by NCAD part-time students. Across all disciplines, emphasis is placed on the process of artistic practice as well as the final outcome. The Show includes painting, sculpture, jewellery, fine prints, photography, ceramics, textiles, stained glass, multimedia and much more, with work by amateur, professional and award winning artists. Visitors gain a unique insight into the development of artwork through notebooks and studies shown alongside the students' final concepts. It is a great opportunity to see and buy original work at affordable prices. The Show offers the possibility to discover the wide variety of part-time and evening classes that the college offers.
Admission is free.
Exhibition Locations:
Ground Floor and First Floor, Design Building, NCAD Thomas Street Campus, 100 Thomas Street, Dublin 8
NCAD is located a short walk from Christ Church Cathedral. Dublin Bus services through Thomas Street are 13, 40, 123. Dublin bike stations, John Street West & High Street are close by.
Further information available online at http://www.ncad.ie/about/ncad-2017-show/#sthash.bfKLkDg6.dpuf & on Facebook https://www.facebook.com/ncadesu
Friday 30 June – Friday 7 July 2017
NCAD
100 Thomas Street
Dublin 2
Admission / price: Free
Open to the Public: 30 June – 6 July: 10am – 5pm; 7 July 10: 10am - 2pm