Jealous Wall
Friday 1 September – Saturday 14 October 2017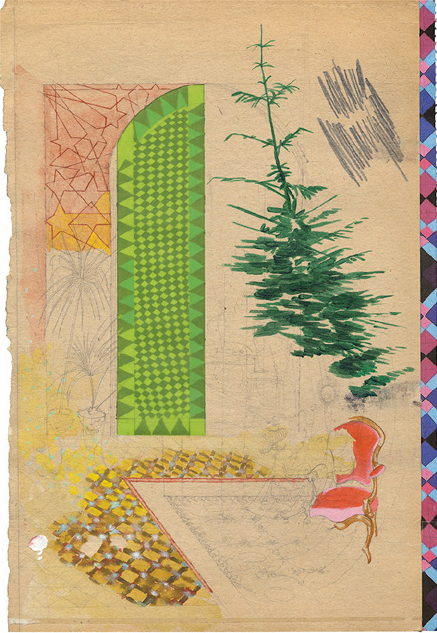 Curated by Séamus McCormack
Luan Gallery is thrilled to announce its autumn 2017 exhibition entitled: Jealous Wall. Curated by visual artist and curator Séamus McCormack, a London based Mullingar native, the exhibition features work by Miranda Blennerhassett, Niall de Buitléar, Janine Davidson, Adam Gibney and David Eager Maher.
The exhibition borrows its title from an architectural construction 'The Jealous Wall' which was built in the midlands of Ireland in Mullingar, Co. Westmeath, c.1760. Using concepts, ideas and themes that the structure, its history and form suggest, the exhibition brings together artists' practices exploring the baroque, illusion, memory, site and architecture. It features a range of works in various media including installation, video, sculpture and drawing.
Curator, Séamus McCormack says:
'The unique history behind 'The Jealous Wall' tells the sordid tale of a family squabble, in which Robert Rochfort, resentful of his brother, built the structure in order to conceal the view of his neighboring sibling's dwelling.  The construction became both a physical and metaphorical barrier between the two men and now remains a pertinent symbol and the source of inspiration for bringing the work of these artists together'.
Jealous Wall will launch on Friday 01st September at 6pm with a wine reception to which all are welcome. Mayor of Athlone, Cllr Aengus ORourke will speak at the exhibition opening.
Luan Gallery is delighted to welcome schools and groups for talks and tours throughout the exhibition run. Guided tours are free of cost and available on request to all
Image: David Eager Maher: Veranda, 2017, watercolour and oil on assembled found paper,
Friday 1 September – Saturday 14 October 2017
Custume Place
Athlone
Co. Westmeath
Telephone: +353 9064 42154
Opening hours / start times:
Tuesday 11:00 - 17:00
Wednesday 11:00 - 17:00
Thursday 11:00 - 17:00
Friday 11:00 - 17:00
Saturday 11:00 - 17:00
Sunday 12:00 - 17:00
Admission / price: Free