Diarmuid Delargy: Here and Now
Friday 14 July – Saturday 26 August 2017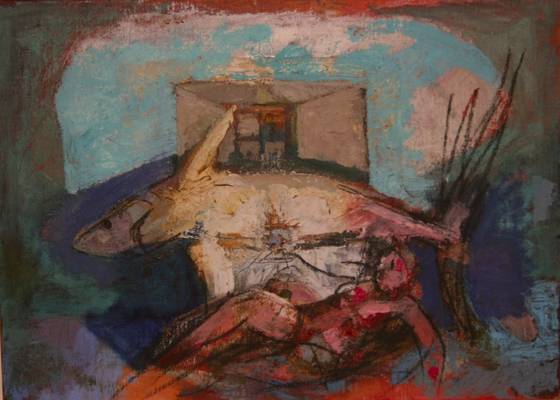 Diarmuid Delargy is a renowned Irish artist- a painter, print-maker and sculptor; he studied at the Slade School of Art. He is a member of Aosdana, The Royal Society of Painter/ Printmakers, London and of the Royal Ulster Academy.
"This exhibition is a vignette of studio concerns of mine over the past nine years," he says of Here and Now. "There are several main recurring themes based around the dominant motif of Art and Extinction. These works are a visual conversation, loosely referenced, informed by time spent in print-making, particularly intaglio, with all its richness and tonal subtlety."
The exhibition includes works from 'The Shark/Tope Series' ("a visual conversation about the onslaught on the environment wrought by the relentless consumption of our era"); 'The Atelier/  The Circus Animals' Desertion Series' ("works inspired by the Sligo landscape where I live") and the 'Crete Series' ("inspired by time spent there some years ago").
Friday 14 July – Saturday 26 August 2017
Barrett Street
Ballina, Co. Mayo
Telephone: +353 96 73593
Admission / price: As per event