Can You Hear Me Now?
Friday 3 November – Friday 1 December 2017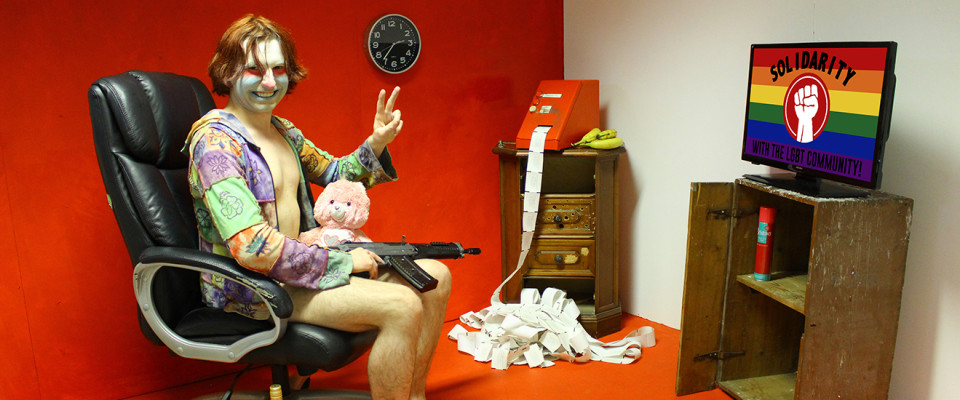 MART are delighted to present the exhibition Can You Hear Me Now? kindly supported by Crawford College and The Arts Council of Ireland. The exhibtion is presented as part of the annual Crawford Graduate Award. Mentorship by Livestock.
Artists: Enid Conway, Elena Sawczenko, Thomas Spencer, Chloe Tetrault.
Performance with Livestock for Dublin Gallery Weekend: Saturday 25 November 3 – 6pm.
In the inaugural year of the Crawford Graduate Award Show at MART Gallery, 'Can You Hear Me Now' showcases Crawford College graduates working specifically in performance based practice.  The exhibition unifies the work of four graduates work whose practices deal with concerns around identity, voice and the body.

Enid Conway explores how language is used by women to communicate and express themselves. Similar to games, functioning by conceptual rules known by the users, language is a construction that needs to be learned. Through a series of audio recordings of women telling mundane yet intimate stories, Conway examines the relationship between image verses word and how women express their inner worlds using this system.

Thomas Spencer utilises humour and irony in video performative works to evoke a sense of anxiety, excitement and liberation. Through intense media based experimentation, using stop motion techniques together with endurance based performance, Spencer is attempting to understand the reasons behind repressed actions.

Chloe Tetrault Kearney's  practice is influenced by the philosophies and ideas of the Medieval alchemical tradition and the neoplatonic revival of the middle ages. The concerns of which were the mind-body problem, the unity of opposing forces and the reconciliation of dualism, as seen through the lense of the natural world. . The artist proposes the work as a portrait of  embodied experience; of existing simultaneously as a corporeal being and a conscious observer.

Elena Sawczenko uses video and sound to create installations based on the transformation of sound from an aural experience into a visual/visceral one. As a natural compensation for losing her hearing, Elena has had to rely on developing other senses to fill the void left by permanent silence. Even though she is deaf, sound  plays a major role in her life,  having to interpret this in different ways to hearing people.
Friday 3 November – Friday 1 December 2017
190a Rathmines Road Lr
Rathmines, Dublin 6
Opening hours / start times:
Opening Hours 1 – 6pm [closed Sundays & Mondays]. Please check the specific event page to check the hours / days / dates for the show.
Admission / price: Free