Art in Gorey
Saturday 15 July – Thursday 31 August 2017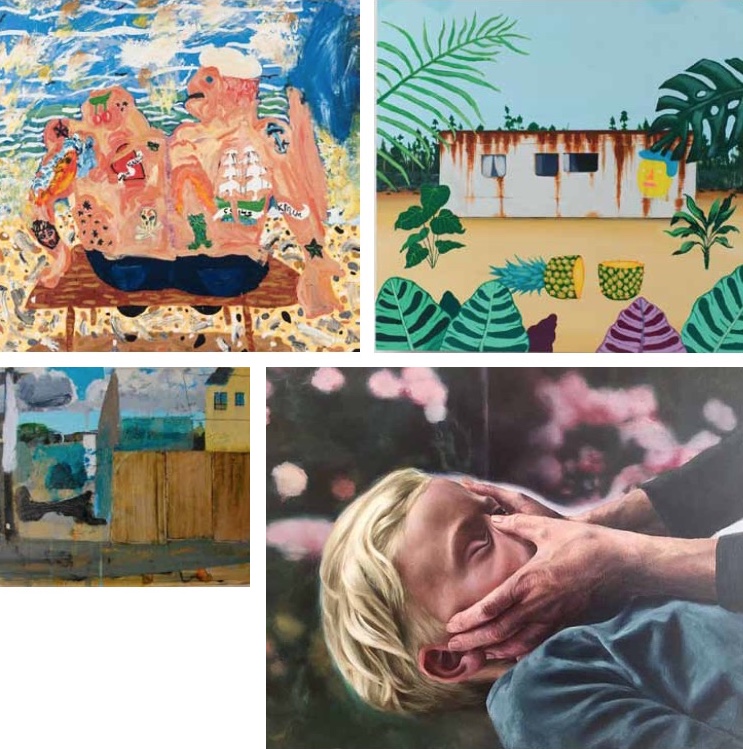 The Market House Festival in Co Wexford, has extended its Arts programme over six weeks this year to accommodate the large cannon of artwork currently being generated by artists established in the town of Gorey.
PERIPHERIES 2017
Soul-Beating: an exhibition of painting told through the lens of film
GOREY SCHOOL OF ART | July 28 – August 5
Opening Reception July 28, Gorey School of Art, at 7:30pm
PROCESS ART
Open Studio art event – OUTSIDE GOREY LIBRARY | July 24 – 28
Exhibition in GOREY LIBRARY & COURTHOUSE | July 28 – August 4
Opening Reception July 28, Foyer, Gorey Library, at 7pm
IN OUR OWN TIME
Featuring the artistS from RTÉ's Painting the Nation
GOREY LIBRARY | July 31 – August 11
Opening Reception 3 August, Foyer, Gorey Library, at 7:30pm
GOREY ART CIRCLE
MARKET HOUSE | July 15 – August 9
ROBERT O'CONNOR, WOODTURNER, AND PHOTOGRAPHER SEAN LACEY
Joint exhibition at THE WOODTURNING STUDIO | July 28 – August 11
Opening Reception July 28, Robert O'Connor Studio, Arklow Road, at 8:30pm
NOTHING GOLD CAN STAY
Patrick Redmond and his late father Jody
GOREY MASONIC HALL, The Avenue | August 3 – 8
Opening Reception 3 August, Gorey Masonic Hall, at 7pm
AN EXHIBITION OF PAINTING BY KATE KOS
THE GASLAMP GALLERY | August 1 – 15
Opening Reception 1 August, Gaslamp Gallery, at 7:30pm
GOREY PHOTOGRAPHY CLUB
INSIDE GOREY LIBRARY | August 1 – 31
Opening Reception 3 August, Gorey Library, at 7:30pm
An Arts Catalogue, entitled Art in Gorey, has been published with the support of Wexford County Council, to detail the programme of events as part of a commitment by the Market House Festival to advance the promotion of Gorey's artists on a wider level. The catalogue is here.
The Arts programme will run from July 15 to August 31 with a series of eight exhibitions, including the headline event, Peripheries, at the Gorey School of Art, featuring 13 artists from across Ireland and curated by Art Critic, James Merrigan, who has previously curated for Temple Bar Gallery and Studios, Dublin and is author at the Visual Artists' News Sheet Online. This event includes exhibits at Gorey School of Art, live broadcasts around the town and a series of talks.
Other highlights include the seven artists featured in RTE's Painting the Nation who are showing in Gorey Library from July 31 to August 11, in addition to a further five artists taking part in an Open Studio art event from July 24 to August 4. Local artists Patrick Redmond, Amanda Doran, Ian Lacey, Stephen Nolan and James Kirwan will be stationed outside Gorey library in a week-long art event to create portraits of models posing publicly. Residents of Gorey are invited to join the event to view the work of artists working in different styles and mediums first-hand.
Award-winning, Master Woodturner, Robert O'Connor, will be hosting a joint exhibition in the Woodturning Studio with local Photographer Sean Lacey, from July 28 to August 11. Robert has crafted a range of new exhibition pieces which will be set alongside Sean Lacey's black and white portraits of some of Gorey's greatest characters in times past.
Patrick Redmond will be exhibiting works, including some from his late father Jody, at Gorey Masonic Hall opening on August 3. He currently exhibits at The Molesworth Gallery in Dublin where he has run four solo exhibitions and has shown at the prestigious RHA Annual Exhibition in Dublin and the BP Portrait Award Exhibition at the National Gallery, London.
Artist Kate Kos, who turned professional having won Silver at Wexford's Art in the Open in 2015, is known to Gorey residents more recently for her striking floral murals shown at Gorey Town Park and the Civic Centre. Her upcoming exhibition at the Gaslamp Gallery will feature 12 seascapes.
The Gorey Art Circle and Gorey Photography Club, talented and prolific in their own right, will be exhibiting at the Market House and Library respectively during the months of July and August.
"The artists currently contributing to Gorey's visual art scene are among the most talented in Ireland. We are in an excellent position, with the Gorey School of Art, and with the high calibre of artists resident here to deliver the message that Gorey's art scene is thriving. Strong artists are a valuable asset, in terms of their potential to draw visitors and to build the cultural cache of the town. Our commitment is to build on the work being done and to bring Gorey's artists into the spotlight," said Joe Sullivan, Chairman of Gorey Municipal District.
This year's Market House Festival Arts programme is reminiscent of the Gorey Arts Festival which also ran during the months of July and August during the 1970s and 1980s under the stewardship of Gorey's internationally acclaimed painter and Arts enthusiast Paul Funge who inspired a generation of artists in Gorey and beyond.
"Our commitment is to further Paul Funge's legacy and to continue to develop the festival year-on-year to maximise its economic, cultural, and tourism impact on the town. We also hope that more artists will join us in the years ahead so that we can advance the promotion of their contribution to art on a larger scale," added Sullivan.
Image: Clockwise from top left: Amanda Doran: The Seamen; James Kirwan: Cooking Up Something Good; Patrick Redmond: Facemaker; Stephen Nolan: Street Scene
Saturday 15 July – Thursday 31 August 2017
Various venues,
Gorey, Co. Wexford
Admission / price: Free